5 stars.*****Third re-read and buddy read with Geri, May 5, 2013. Thanks, Geri, I enjoyed it very much!




"We're never so vulnerable than when we trust someone--but paradoxically, if we cannot trust, neither can we find love or joy."
by Walter Anderson


"A thousand tiny imperfections can make a perfect life."


Let me start by saying that Tyler and Marguerite's journey is so much more than a BDSM themed erotic story. Ice Queen andMirror of My Soul are exquisite erotic romance stories that delve into the deepest corner of the main characters' minds. Joey's writing is insanely beautiful and intense, even poetic at times and I was completely and utterly immersed in Tyler and Marguerite's journey that led to the ultimate destination. Love. Aside from the erotic and well-written sex scenes, I really appreciate it that her stories provide so much depth, and they are extremely character driven. Ice Queen is no exception. Wonderful and authentic characterization without any inconsistencies as well as captivating dialogue and plot render Tyler and Marguerite's love story unforgettable.

It's been a while since I've read Ice Queen and I'm glad that Geri asked me to do a buddy read with her. Reading Ice Queen made me want to re-read Mirror of My Soul again and it's only been a few days since I devoured that book. I know it's crazy. It's more than crazy actually, but I can't get enough of these two and certainly never enough of Tyler. Every woman needs a Tyler in her life. He is both sides of the coin—a gentleman and gentle. He is my man. My knight in shining armor. My very own personal God. He is my everything and I love him to pieces. It goes without saying that I worship the ground he walks on. Words truly fail me to convey how incredibly wonderful he is. Tyler is the perfect flavor of an intense, sexy and handsome alpha male. Passionate, demanding, perceptive, determined and possessive yet very courteous, giving, tender, gentle and caring. He hardly ever swears, and he is a man of true class--a Southern gentleman in his mid-forties and mature beyond years. Gawd, I get all sentimental thinking about him and he makes me want to bawl my eyes out. Again. Yes, I know, I need to shut it now.


"I've been trying to talk Marguerite into performing a Japanese tea ceremony for me but she tells me she reserves it only for her special customers."
"A properly done chaji takes four hours."
His teeth flashed at her. "I have the stamina."
Tina stifled a chuckle. Eyes glinting, Tyler inclined his head to her and moved to a wide-eyed Chloe, asking her if she needed any help as if he'd worked there all his life.
"I'd offer to catch you if you need to swoon," Tina said under her breath. "Except my knees went weak watching him kiss your hand."

"I know who you think is the prettiest girl here," Natalie announced, pinning him with a knowing look.
Tyler grinned. "That would be the birthday girl, of course."
Natalie shook her head, her curls swinging. "You're just saying that because it's my birthday. You think Miss M is the prettiest, because you're in love with her."
There was a clatter as Marguerite knocked one of her fortunately empty teacups across the table. She grabbed at it but it rolled over the edge, skittering away as if possessed. Before she blinked, Tyler caught it in his open palm.
He brought it back to the table, sitting it down next to her hand, meeting her flustered gaze. "I handle delicate objects very well," he said, low, as the girls exclaimed over the fortunate catch.
She stared at him. He passed a knuckle over her cheek. "All right?"

"Think about those bronze sculptures…" His voice soothed her surge of panic. "How the artists focused on the lines of the body, keeping the lines simple to bring out the life in the art. It's in their very stillness they burst with the power of sensuality. Like you, Marguerite. Absolutely still like this, by my command, you're a Goddess."


Known as the Ice Queen, Mistress Marguerite, is very well respected within the walls of The Zone, an exclusive BDSM club she frequents. Marguerite needs control and routine in her personal life as well as her Domme life. She never looks anyone directly in the eyes, never picks the same sub twice, and allows very little to no physical touching. And she doesn't do intimacy and relationships either. Besides, she hardly ever smiles or laughs, and her demeanor has not gone unnoticed by fellow Dom, Tyler Winterman. Tyler fully intends to unravel Marguerite's complex character. In fact, he wants to crawl under her skin and into her head and soul.

Tyler is a part owner of The Zone. Due to a computer error the Ice Queen never fulfilled the terms of the mentoring program that is required by the club, which includes her learning about BDSM from the subs point of view. Therefore, she invites Tyler to meet with her at her business, Tea Leaves, to discuss this requirement.


"What type of flavor do you think I prefer?"
She cocked her head. "The subtle, the delicately made. You're the type of person who wants the mystery inside the flower bud."
I can still appreciate the different nuances of the stronger flavors." He studied the orchid in the center of the table. "With the very delicate, you sculpt something down to such a whisper of form, there's nothing else it can be. It's in strength you find surprises, variation."


Tyler seized his chance to get to know Marguerite as a woman. When he looked at her, he knew he was meant to understand the secret to her soul in a way he suspected no man ever had. Tyler exuded an unshakable confidence, and he was a man and Dom who understood what he wanted and needed and he wanted to claim Marguerite. He challenged her.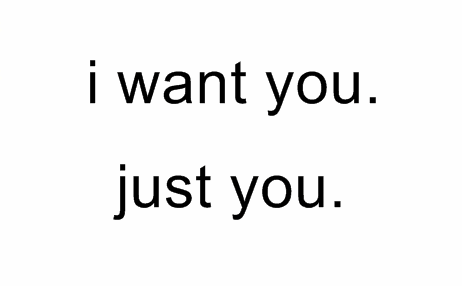 She inhaled sharply as he traced the line of her neck with the warm wetness. "I'm not afraid to bleed for you, Marguerite." His voice was a rough whisper against her ear. "I'll tell The Zone you're thinking it over. Don't disappoint me. Or yourself."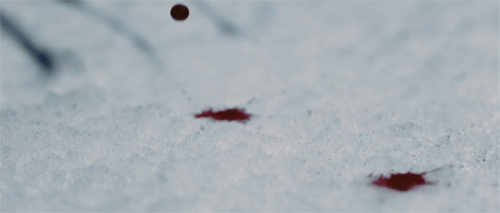 Marguerite chooses Tyler to do the mentoring program, and he 'commands' her to come to his home on the Gulf for the weekend. Even though she knows that Tyler is a gentleman in a world where they're hard to come by, she fears what might happen. She is afraid that Tyler will tear down all of her walls that protect her tortured soul and make her shatter into a thousand tiny pieces.




Tyler knows that something is off with Marguerite and he is very gentle and tender with her. Also, he is full of empathy and Marguerite needed it badly.


"See? Small steps. Just take it one thing at a time and you'll be fine. Angel, I'm not going to hurt you. You know that, right? Can you nod for me? Breathe a little?" Tender humor mixed with the concern in his face could undo her. And give her reassurance. She was rather amazed at the combination.

"I'll say this one more time. I will be gentle. I will be slow. But you don't have the reins."

"For others, this--" his grip tightened, "is the edge. I understand that. I'm going to push you out of your comfort zone but only to teach you to trust me. Just trust me. That's what this whole weekend is about."


Both of them like to get philosophical/spiritual.


"The strongest drive inside of a submissive, underneath all their emotional wounds, is for the Master to push aside any curtains or walls they may have erected to separate them from their true self, the naked, vulnerable soul. Because that soul wants only one thing. Do you want to know what that is?"
(…) "I don't want to know. That's not what the training's about."
"Wrong. That's what submissive training is all about. Getting past those shields so she feels truly bound to her Master, a part of him as he's a part of her. The ultimate connection, where thought isn't necessary. They're together in the most elemental and perfect way there is. She stared at him. "Let me go, Tyler. I can't do this." "You can. You will."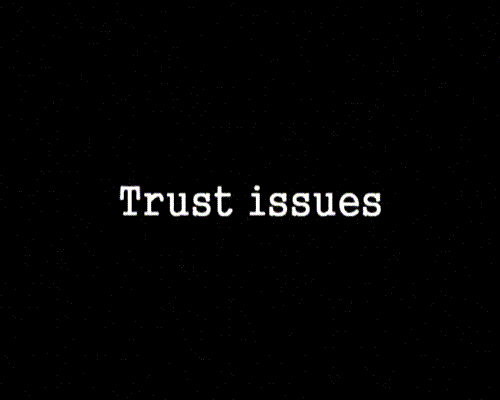 Tyler knew that he was missing something essential in the big picture and he felt somewhat confused and frustrated. However, he never gave up and he showed her the most important thing. Trust. Marguerite could trust Tyler. Even when she lashed out and showed Tyler her violent side, he was still there to steady and reassure her.

Marguerite wanted to know why Tyler called her angel.


"Because." He leaned forward, his hand slipping up her back to unerringly trace the scar tissue of the design burned there, now concealed under the robe. "Someone drew you wings a long time ago and you've been trying to decide whether to fly away ever since." (…) "And because when I look at you, I think you're a gift from God."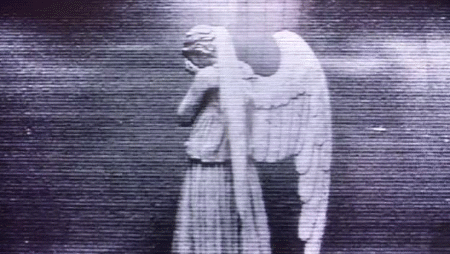 Tyler has to fight a few demons of his own.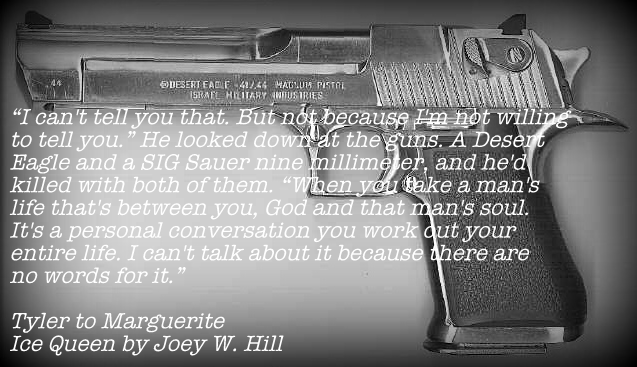 Marguerite is seeking silence, peace of mind and strength in rituals.


"You may not realize it but you're seeking the silence in your soul, a plea where you go to find the best of yourself. Learning a simple and beautiful skill, like choosing a teapot, that's seeking that silence, creating rituals where that silence may be found and nurtured. As long as you have that place, you'll never lose yourself, who you are, what you want. But you have to remember to keep bringing flowers into your meadow, always one at a time, to appreciate each blossom, to honor its contribution to your character. It helps make you into the person you were meant to be."


Ultimately, Marguerite was a Mistress who needed a Master--who needed Tyler. And if you want to know more about this exceptional heroine and her heinous fate and Tyler's dark demons, then I strongly recommend you to read the second part of their story, Mirror of My Soul. I loved Ice Queen but Mirror of My Soul truly knocked my socks off.

This is the most beautiful love story I've ever read, and I think that Joey absolutely outdid herself when she wrote Tyler and Marguerite's intense and emotional journey. It's about coming to terms with an awful and dysfunctional past and who you have been to become who you really want to be to embrace love, life and happiness—to become whole again. It's about finding the lost piece of yourself, the love of your life—your soulmate. Trust me, even though it's going to hurt now and then, witnessing their stunning journey is a thing of pure beauty. Keep your tissues at the ready.


"You are very important to me. It doesn't matter if you never accept me or what lies between us. If you need me, I'm here for you. Tomorrow, ten years from now, it doesn't matter. And you know me well enough to know I don't make idle declarations of commitment.
(…)
"The offer is there now and forever, whether or not you acknowledge it. But before you go, I'm going to ask you to do one more thing. It's simple and if you do it, I'll consider your mentoring requirement fulfilled."
(…)
"I want you to ask me to kiss you and mean it, rather than me making you do it. If you do that, I'll let you leave."
(…)
"Tyler, please kiss me." It came out as a whisper of sound.
Bringing his body close up against her, he put his hands on her waist. Moved them around to the vulnerable small of her back to press her breasts to his chest. His lips hovered over hers, his eyes golden lights flickering like the warmth of a welcoming fire, lulling her, hypnotizing her.
"Tyler."
There was no question, just his name, and he seemed to understand that. He closed the distance, settling his lips on hers, the heat of his mouth seducing her to part her lips, welcome him in. Her body melted into his with a sigh that seemed to come from every nerve, every cell, saying this is where she wanted to be, where she wanted to belong.


It's true. Love is also found in stillness.


Highly recommended.