5+++ stars.*****Fourth re-read June 2013. Review edited June 24, 2013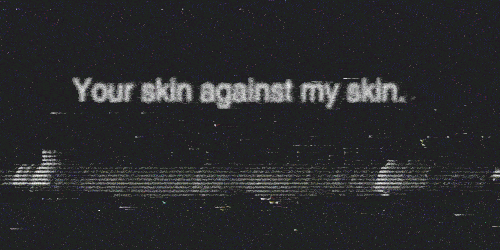 She watched unguarded emotion wash across his face as he sank into her. Wonder. Pleasure. Need. Anticipation. Love. Under it all, infusing every look, every action, every touch. Love.


YOWZA! Anne Calhoun rocks! When I was reading Liberating Lacey for the very first time, I remember that I was SO hooked after two or three Kindle pages. In the meantime, my love for this story hasn't changed. Not at all. I love Hunter to pieces,and I must say that I love Lacey too. She is a wonderful heroine.

Newly divorced and class act Lacey Meyers is looking for someone to take home. She had chosen Buff for her first outing to a nightclub because it was the "Best Place to Meet Someone New". She desperately needed to meet someone new and different. Boy, did she meet someone different.

To her surprise, he leaned toward her. "Like what you see?" he asked.
Oh, yeah, Babe in the woods and swimming with sharks was facing a gorgeous hot hunk with green eyes. And he was young. Younger by eight years, as a matter of fact.

It was simple to engage in conversation.

(…)"Someone who can show me what I've been missing for the last decade. I'm recently divorced and spent my marriage having sex in the missionary position once a week. I want to broaden my horizons."
He pulled back and looked at her, his green eyes slumberous. "What do you have against the missionary position? It's one of my favorites."
She frowned, refusing to get distracted by one of his favorites. "Oh? Why is that?"
It was his turn to lean in. Each warm breath riffled the hair at her temple and tantalizing heat radiated from his body. "Because there's nothing like the feel of a woman's body under mine, all tight and hot and wet as she slowly comes apart."
In fifteen years of marriage, not once had she ever "slowly come apart" under her husband.

Well, Lacey, welcome to Hookup Alley!

From the get-go it's not only about meaningless sex. Sure, they're drawn to each other because they have great chemistry and fabulous sex. But as the story unfolds, their feelings are growing into something more meaningful and intimate. After their sinfully hot erotic encounters, Lacey could wash away the sweat, the slickness between her thighs, the smell of sex. The physical pleasure would fade, however, she couldn't deny the increasing space Hunter occupied in her mind.

I loved Lacey. Capable. Strong. A class act. It's nice to see a heroine who is the opposite of bitchy. Lacey is quite flawless and for a filthy rich lady she was so "normal" and simple. Even though Lacey is eight years older, the humor and intelligence in her face captivated Hunter. She is very attractive, incredibly kind-hearted, generous and open-minded. On top of that, the mind-shattering sex is helping them to get along just fine.

Well, Hunter…super hottie Hunter who radiates presence from head to toes. Strong. Sexy. Self-confident. Protective. Unpretentious. He is pretty good at talking dirty--nothing OTT, though. Hunter believes that he doesn't belong there and he has to deal with trust issues. Classy Lacey seems to be quite out of his league. Was he ever wrong though.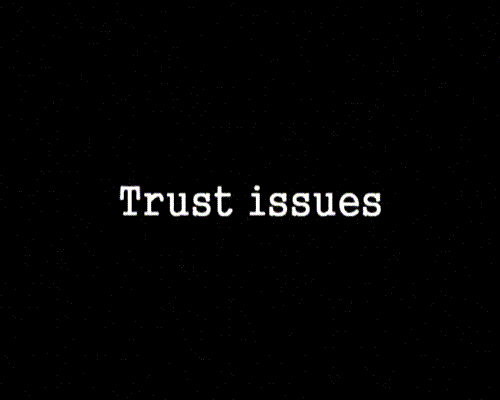 Liberating Lacey is by far not a BDSM book (except of one very hot scene that included Hunter's handcuffs there are no toys at all, no spanking at all, not even anal sex). But. Hunter's presence is domineering in a very subtle way. He is leading Lacey. Also, Hunter is an excellent listener, and it's helping him to fulfill Lacey's fantasies. As a matter of fact, they are sharing their most eagerly anticipated fantasies. Loved Hunter's low, commanding voice. Overall, this subtle Dom/sub play works perfectly between these two.

He couldn't give her much she didn't have, but he could give her this, the space to explore how it felt to turn control over to someone else.




Hunter said some wonderful things and I adored the nicknamebeautiful.


"I like how you blush, beautiful."

The look in his eyes was sheer heat and promise. "I'll sacrifice a little skin to watch you come under me, beautiful."


Hunter had a nice conversation with his dad and he said something thoughtful to Hunter:

"She's older than me," he said as his dad dipped the last of his fries in ketchup.
His dad's eyebrows, the tips white with drywall dust, went up. "I figured as much. That's a problem?"
He shrugged. "She's thirty-six." The eight-year span wouldn't be shrinking.
"Last time I checked, women didn't come with expiration dates."

I loved the interaction between these two:

"What makes you think withholding sex wouldn't work on me?"
She shrugged, the blood heated by his stroking thumbs inching through her veins with each pulse of her heart. "You just don't seem like you'd take no for an answer."
His eyes widened ever so slightly. "Hey. No means no. Period. Being manipulated that way pisses me off, but I wouldn't--"
She cut him off. "Of course! That's not what I meant. I meant you're very, very persuasive and I doubt I'd resist for long if you set your mind to convincing me."
"Say no sometime. Let me persuade you."

Ultimately, the hookup led to something special, to love.




As the pounding in her ears receded she heard once again the patter of rain on the windows, the wind in the wet leaves. She added another moment to her list of unforgettable memories, the moment she realized she loved Hunter.

God, she was beautiful. He loved her. And he was fucked.

Lacey discovered so many firsts with Hunter, and I loved that she embraced her newfound sexuality. Here are my favorite scenes:

- Show me yours and I show you mine *playful, fun and sexy*
- Rain scene *beautiful and intense*
- Bathroom scene *fans self*
- Cuff me, Officer! *hot damn!!*

Highly recommended if you're looking for a sinfully hot read with a certain substance. This read is proof that an author can write an erotic book with style and class. There is absolutely no need for hard-core-porn-slutty sex and speech. Happy reading!


"The best things are never easy, Hunter."
"I'm not perfect for you, but you slept with me."
"I didn't want perfect. I wanted you. I want you. We're not a pair of well-matched horses, but we're real."
Fingers still gripping the granite counter, she looked up into his eyes as he towered over her.
"The heart wants what it wants. Mine wants you."