5+++ painful and emotional stars.*****Review completed March 11, 2013

Can someone love more than one person?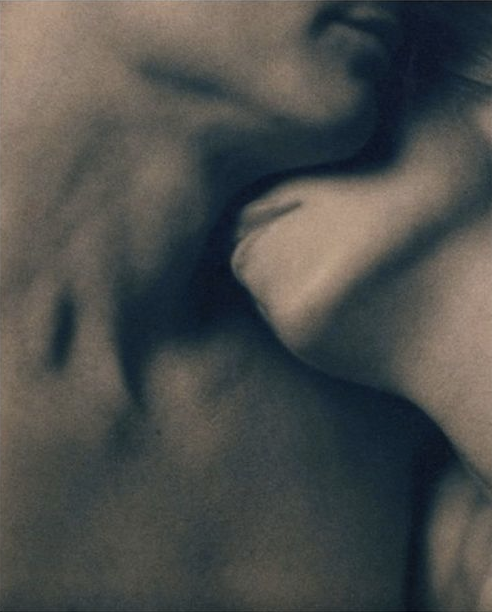 Painful. Intense. Somber. Sad. Raw. Rough. Evocative. Erotic. Carnal. Hopeful. Beautiful.

This book is so much more than prime erotica. So, so much more.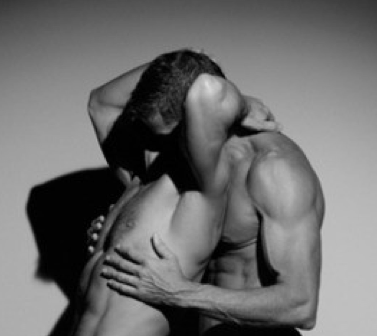 Let's not beat around the bush because the reader should know that this book deals with breast cancer. I don't consider this information a real spoiler. Every reader has to make up her/his mind if she/he is willing to deal with this aspect of the story. I was never personally affected by breast cancer and reading this story wrecked me. Hence, I cannot imagine how breast cancer patients must feel while reading Hurt. As far as I can judge it must be beyond painful, beyond finding any appropriate words to describe their feelings.


"You don't have to pretend to be okay all of the time, you know. It's all right to be afraid. To be weak. It's okay to freak out."
Even her wound. The incision, with its coarse, hair-like sutures. It was raw. An opening in the fragile mortal barrier to death. A mark of vulnerability. Of frail human flesh. It belied all the artifice, the grotesque masks she, he, everyone put forth for others to look at and touch.(…)


I'm not sure if I can find the right words to convey my feelings for this book, let alone form a coherent sentence at the moment. In fact, I feel drained, sad and happy all at the same time. If you decide to read Hurt then you profess yourself to a tough ride that provides many ups and downs--more downs as a matter of fact. The author is cutting mercilessly yet powerfully through a vast landscape of pain more pain, insecurities, denial, fear, passion and a deep love.


"I trust Galen, Vanka. That…deeply. Perhaps you cannot trust his judgment. But you can trust his…his intent. He would never deliberately harm you. Except to please you. Or, rather, to give you what you need." He paused for a while, then added, "I'm sure you've noticed. He's very intuitive. Are you getting what you need?"


Hurt seized my mind, my emotions and my heart. It choked me up. It made me cry. From the very beginning the beauty of the rain set the pace and the ethereal atmosphere of the multilayered plot. It was masterfully done. Granted, there is plenty--and I mean plenty--of highly erotic and arousing sex, and I was honestly astonished to see that the sex never overwhelmed the story itself. If anything, it was a means to an end to reveal the main protagonists' subtle web of shortcomings as well as to fully develop the plot.

The head games…trying to escape the reality, pain and fear. Also, exploring and pushing boundaries…


"It excites me, the way your fear arouses you."


I feel almost bad for admitting it but I never thought that I would actually enjoy a love triangle. But it somehow felt…right and something that feels right can't be wrong. Having said this, it wouldn't work for me in real life but who am I to judge? Love is love. Love comes in different colors, shapes and forms at different times and places. And the love between Galen, Khalid and Vanka is all-encompassing, deep and profound. Hurt is a story of three complex, flawed and hurt people who embark upon a journey to cope with their issues, to find their true self and to recognize and accept love eventually. I craved to see the unraveling of their state of mind. Also, I think the author did an outstanding job at depicting this journey in a way that made me devour the book. And even more so she let me, as the reader, draw my own conclusions. Besides, she evoked the MCs mutual pain and need hauntingly beautiful and through their reciprocal suffering she let them heal each other. Each saw what the other needed and they cared for each other's well-being.


"(…)I'd been physically transplanted into an alien world. It was amazing. That's what I loved about acting, for so long. Getting to live different lives, like a fantasy. But after a while, it feels kind of pathetic. Empty. I've started to wonder who I actually am. I've spent so much time pretending, developing all these personas that have nothing to do with my real life. Creating facsimiles of lives, of relationships. I'm a little sick of pretending."


Here are some more of my thoughts. I'm sorry but I had to spoiler tag them.

(view spoiler)


"(…)Or if me being here hurts you," he said in a tender voice, "I'll understand."
She finally managed to whisper, "I don't want you to go."

There. There was the look of hurt. Sadness.

She worked at letting him. This was part of it. Letting him look. Letting him touch.

His body against hers, inside hers, strong and warm. In every breath she smelled him, tasted him. He was all she heard, all she felt. There was nothing but them.
She sank against him, sank down, and he sank down with her, her hurt swallowing him, his sobs rising and spilling over. He held her tight to him, their tears wetting each others' faces. "I'm sorry, Vanka. I'm sorry."

"(…)Here, you might have to let go of the wheel, for once. She's making her way back to you, her own way, in her own time. Trust her to come back to you, Galen."

"I want to come home."


After her treatment Khalid was the first man to show her that she will always be beautiful no matter what, but Galen was the first who made love to her.

Hurt is an amazing book and as I mentioned already it is so much more than sublime erotica. Hurt depicts a thought-provoking journey of three wounded souls and you will experience that so much beauty and love can grow out of this almost unbearable pain. Hence, the author conveyed a powerful message through her work. This book has it all: plenty of well-written and erotic sex scenes, emotion, multilayered characters, a well thought out plot and last but not least beautiful prose. I'd like to encourage you to explore the hidden depth behind those sad eyes of Galen, Khalid and Vanka. Although it's a painful and at times even dark journey, it is incredibly intriguing and in the end also very rewarding. Fair warning though, this soulful trip might shred you to pieces. Be brave!


P.S. Yes, there is a HEA.


Warning
Hurt contains plenty of explicit sex (including oral and anal), bondage, toys, voyeurism, M/M, F/M, M/F/M