4 depressing stars.****Review completed August 8, 2013


"(…) I think we are God. We all have that inside of us. And I believe we go on after we've turned to dust. Our souls, I mean."
(…)
"A search. We're all searching for something to fill up what I like to call that big God-shaped hole in our souls. Some people use alcohol, or sex, or their children, or food, or money, or music, or heroin. A lot of people even use the concept of God itself. (…)"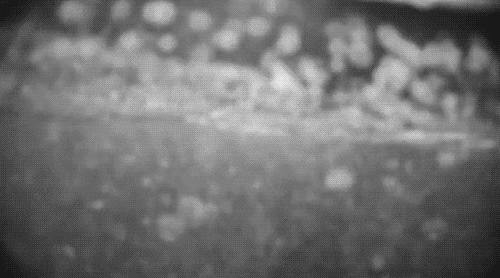 I have decided to not review God-Shaped Hole. The following paragraph about loss is all you get from me regarding this story. Also, I think that my pictures and gifs as well as the quotes and the poem do speak for themselves. I would like to add one thing though. While it is very obvious that God-Shaped Hole deals with fear, loss and the meaning of life, it also touches another sensitive subject matter: God & religion. This leads me to my conclusion that I'm not able to review God-Shaped Hole without getting personal. I have learned my lesson, and I'm not willing anymore to put my little self out there in the open.

Whatever you decide, God-Shaped Hole is a great book and so worth reading. Just make sure that you are in the right frame of mind before you delve into this heartbreaking story because it is not a book to be enjoyed. It's one of those to be experienced, and I'm pretty sure it's going to leave a hole in your heart.


Real annihilation happens from the inside out.


As expected the writing is eye-catching and great but God-Shaped Hole is frigging depressing. I knew all that when I read the blurb and yet…it's Tiffanie…you need to read her books, and I hope she will be writing a lot more in the (near) future. She has a magnificent talent to engage me in a story and to keep methere. That's the true beauty and force of words; when they are powerful enough to haunt you for a long time after you've closed the book. Reading her thoughtful and poignant words is moving but at the same time also very upsetting. Everyone has experienced loss in their life. After all it's a natural process and unavoidable. Yet what makes it even sadder are the circumstances, the how and when loss occurs. The why. It's final. What remains are memories that, in the best case, will make you smile and in the worst case will aggravate your (almost) unbearable pain and grief. And the biggest bullshit of all is that time will heal your wounds. That's such nonsense and not true. You learn to live with loss and pain. And over time your pain fades and blurs but it doesn't go away completely. The open wound festers for a while and closes eventually, however, the scar is what will cause you trouble for the rest of your life. There remains a dull pain that flares up from time to time depending on how moody you are. Like rainy weather that is going to trouble your joints, you know? As long as you're alive that little pain will be your constant companion, and a part of that hole in your heart.

(view spoiler)



"Come dance with me."
"Jacob," I said, "do you think there's anything in life that can fill up the hole? And not only fill it up, but keep it filled?"
"That's the real trick, isn't it?" he said incisively. "It's easy to plant a seed and sprinkle it with water, but once the sun scorches the ground, and the earth soaks up all the moisture, you're left with nothing but a thirsty little flower trying desperately to make it out of the dirt."
You are the music, in the
symphony of life.

You are the music in the peace
solitude and stillness of the
early a.m., for you are the
song in my heart.

You are the music on an ocean's front,
for you are the roar of the waves,
the power of the sea,
and the salt in the air.

You are the music amidst a crowd
and the chorus of city sounds
for that is my song,
and you are the music.

You are the music in my thoughts
of each new day, and the last image
I glimpse, as my eyes are
closed upon a feathered pillow.

You are the music, In that secret place
called sleep. I search for you through
all the songs of life. It is you that
I search for, through shades of darkness
and clouds of cotton.

When I think of you, the music is always and
forever. Every moment of my life. And, when
the final sleep does come and if there is music,
I shall think of you.

© Joe Fazio
"If your intentions are pure I'm seeking a friend for the end of the world."



Recommended read.



P.S. I hope that (view spoiler)

P.P.S. Yes, How to Kill a Rock Star is by far the better book. Again, you should read her books.