5+++ achingly intense and arousing stars.*****Review completed February 4, 2013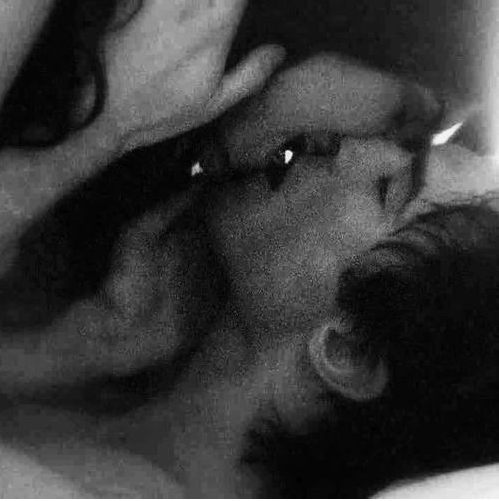 Wow, what a fantastic book! Loved, loved it! Arouse is achingly beautiful in its intensity but at the same time also very steamy and arousing. If you are on the lookout for a read that provides a great, thoughtful story combined with enticing as well as fierce sex scenes then look no further. You have found it.

Arouse starts off in early August and the main events take place over a time span of four and a half months. Also, the author goes back in time and shows us how Dean and Olivia met, how they had to deal with Liv's difficult and painful past and fell in love with each other eventually. I felt intrigued by the premise ofArouse and the story is very well-structured and doesn't confuse the reader. Arouse is mainly told in first person from Liv's POV, but during the second half of the story it switches a couple of times to Dean's POV. I'm grateful for this change because I really understood how Dean felt; his jealousy was utterly palpable.

Our hero, Dean West, is a tall, broad-shouldered, handsome man with a distinguished appearance who is nine years older than his wife, Olivia. Without doubt Dean is gorgeous and experienced, has a commanding presence that exudes both authority and sex appeal. Although he displays a great deal of self-confidence, it doesn't come as a surprise considering the man's pedigree. Bachelor's degree from Yale, PhD from Harvard, guest lectures at European universities, etc. Two years ago he was offered a tenure-track position at King's University, a private and prestigious university in Mirror Lake. It's a Midwestern town with a beautiful lake surrounded by gorgeous mountains (I liked the lovely setting). Dean is spearheading a new Medieval Studies program at King's.

Arouse is a roller coaster ride of emotions…




After Dean and Liv got married she wanted to support him while he established his career. Liv was happy being Professor Dean West's wife, watching his success and didn't mind her part-time jobs either. Except now they have been in Mirror Lake for two years and she came to a dead end. She feels restless and sort of impatient with her position.

At the beginning of Arouse we see a happily married couple who is madly in love and can't keep their hands off each other. Everything seems to be all right, however, their marital issues begin after a possible and unwanted (view spoiler) Even though Liv seems to be relieved, appearances can be deceiving. Liv told Dean before (view spoiler) He understood her reasons and never tried to convince her to change her mind.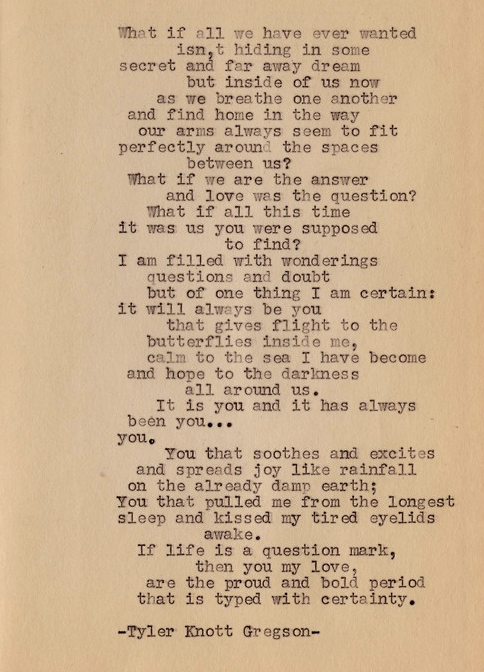 Olivia is almost thirty-years-old and an attractive woman. Liv and Dean met when she was twenty-four and had been accepted to the University of Wisconsin-Madison as a transfer student (don't get the wrong idea now because Dean was never her teacher.) As a matter of fact, Dean is not only an excellent teacher but also an expert at courtly love and he tried to lure Liv with library call numbers…


PR9199.3 R5115 Y68. I ran my finger along the rows of dusty, old books before I came to the correct volume. My heart thumped as I pulled it off the shelf and looked at the title.
Your Mouth Is Lovely.
I smiled.


Liv has had a tough childhood and (view spoiler) Her mother was very self-centered and a lousy parent and she's been surrounded by plenty of insignificant men who were sometimes violent. Olivia's psyche was damaged and before she met Dean she'd been reluctant to seek a relationship with a man because of her mother's behavior. Despite her shortcomings Liv wanted to learn how to trust a man, she wanted to find the courage to be vulnerable on her own terms.


"Liv," he said, his voice rough with tenderness, "you don't have to be afraid."
"Why not?"
"Because I'll slay monsters for you."


When Liv met Dean the only constant in her life were anxiety, shame, inadequacy, inhibitions, and loneliness. But her scarred soul did not deter him at all. If anything, she could explore new horizons with him, mainly the (view spoiler) but at the same time Liv's self-confidence grew immensely and she learned to trust a man without reservations.


"One day I'm going to touch you in a thousand different ways and show you how to touch me."

"Waiting has never been so hot." He paused. "Thanks for trusting me."


Dean is the love of her life. Dean feels solid and secure. He's been her tower of strength, the one man who hasn't abandoned her or given up on her. The one man who encourages and protects her. She always thought they would be happy (view spoiler) however, suddenly she starts to scrutinize her beliefs and their future. Besides, she begins sensing that something is off with Dean and the sudden distance between them is unsettling. She can't believe that the mere idea of (view spoiler) would cause such a discord between her and Dean. There has to be more that's not visible yet and the anxiety evoked by shadows of the past is back.


I love him to my bones, but suddenly I'm wondering what I might have been without him.

It's that I'm uncertain about my own husband's faith in me. In us.


It's quite a revelation for Liv when she eventually realized that Dean had been in control of everything that could have hurt her. He was her shield to keep the bad stuff away but she didn't want that anymore. It was painful to witness how they kept hurting each other again and again. Their marriage had always been a safe place and slowly yet steadily everything was falling apart. Ugly accusations and insinuations are flaring up; the secrets Dean and Liv harbored go so far that they wouldn't ruin the illusion of who they were supposed to be. With that said, everything starts to crumble to dust when the successful overachiever and the good girl don't know how to resolve their problems.


"You're so damn strong, Liv, and you don't even realize it. I'm the one who's always had to show people I'm successful, an achiever, the best at everything I did. I'm the one who's always been a goddamn egotist. A groveler. And you…you're the first person who's ever…Christ, Liv, sometimes the way you look at me makes me feel like I can hang the f@cking moon."


I was ready to bawl my eyes out at 64 % when Liv (view spoiler) I wanted to yell at her not to do it. Sheesh, I was so angry. Many aspects of Arouse felt achingly familiar to me and it was hitting too close to home. The author did a fabulous job portraying two complex characters and their marital problems. Granted, there is plenty of intense sex but also plenty of story and on top of that, she doesn't scrape the surface. She really delves into their minds and lets me, as a reader, partake in their lives in a very believable way. This may be only fiction, however, at the same time it was very real. Their heartache and sorrow are palpable and I could feel their frustration as well as perplexity of not being able to fix their problems. Overall the story is so authentic that it simply blew me away. Hence, the author totally drew me into the plot and was able to keep me focused and invested in Dean and Liv's lives. I was sort of reliving their difficulties.

Lying by omission…Dean kept a secret from Liv because he wanted to protect her but he ended up hurting her, (view spoiler)




For what it's worth, lying or only lying by omission is not the right thing to do because sooner or later the truth will out. Always. It may be an ugly truth but it's better to face the music and deal with it ASAP. If you are lucky you will be able to fix your problems and get back to being happy and content. And in case everything goes awry you will be relieved when you're over and done with it without suffering great harm. It may be disconcerting in the beginning but also very liberating. After all, a new beginning means a new chance at happiness. Also, it's a lucky strike when you have a wonderful, no-nonsense friend along your bumpy road who is supportive and gives it to you straight. Someone like Kelsey--Liv's best friend--who will point you in the right direction, who will open up your eyes and lets you know that you are strong and special. Someone who believes in you that you will make the right decision.


"Christ, Liv," he whispers. "What the hell are we doing to each other?"
I don't know. I don't know. I don't know.
I press my hands against my eyes to try and stem the tears that will not stop.(…)


Hot, fierce, intense sex…




Nina Lane writes highly seductive sex scenes. As a matter of fact, the sex in Arouse is very steamy, completely arousing and extremely delicious. These scenes display a breathless sensuality and eroticism that will absolutely captivate you.


I roll to my side, loving the scent of him on my skin, the delicious soreness between my legs--evidence of his complete possession.
(…)
"Don't leave, beauty." His voice is a rough whisper.
"Never."


Arouse ends on a surprising yet hopeful note.

Isn't it the very best feeling when you start reading a book without having any high expectations and then you end up devouring it--wishing it would never end? Arouse is such a book. I'm looking forward to reading Dean and Liv's sequel Allure. In fact, I've already read the teaser and I. Cannot. Wait! Highly recommended.


"Since the day we met, I haven't wanted anyone but you," Dean says.
My heart jumps a little.
"Never looked at another woman," he continues, "Never thought about one. It's always been you, Olivia."



Steam 4



On a personal note
Why would have anyone have a shoebox filled with loops of string?
"What's this for?" I asked, holding up the string.
"String figures."




That's another reason why I love Dean. Making string figures was one of my favorite pastime when I was a child.


P.S. I'd love to read Kelsey's story. *hint* *hint*