5 alluring stars.*****Review completed May 5, 2013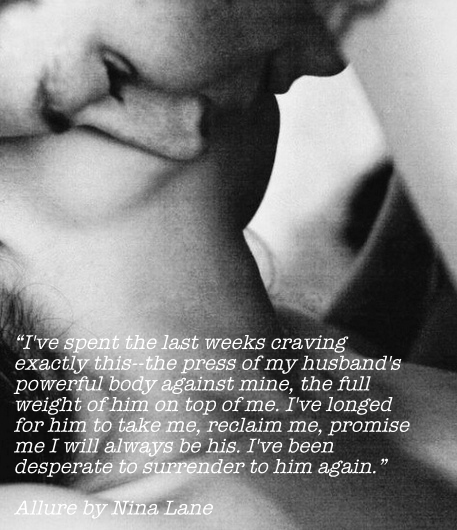 Allure picks right up where
Arouse
left off. Liv and Dean are attending a Christmas party, and they are engaged in some heavy and delicious make-out session in the coat closet.
Hawt!
*fans self*
"If I may be so bold, Olivia…" Florence leans closer and lowers her voice to a conspiratorial whisper. "Your husband is quite dashing, but his adventurous spirit is… well, it makes him just irresistible."
"I…I beg your pardon?"
"My dear, I'm seventy-three years old," Florence says. "And in fifty-one years of marriage, I can only wish that my husband had even once shagged me in a coat closet."
She winks at me, then turns and walks away.
So, after tasting the
appetizer
at the party, they really needed to devour the
entrée
when they got back home. And how! Though while Liv was willing to address their problems right away, Dean preferred to postpone the discussion.
"We'll talk tomorrow, Liv." He tightens his arm around me and brushes his mouth against my temple. "Right now I want you naked against me. I want to wake up cold because you're hogged all the blankets. I want to feel your leg between mine, your hair in my face, your arm flung across my chest. I want to find myself on the edge of the bed in the morning because you're sprawled all over the mattress. I want to sleep with you."
Even so, Dean is not very keen on discussing the matter because first and foremost it's all about Liv and her well-being. Life, however, is not predictable and has its own agenda. Shortly after, Dean and Liv are compelled to leave for California due to a family emergency.
Nina set a high standard when she wrote
Arouse
, and I'm very pleased to say that Allure totally lived up to my high expectations! The book title is perfect, and I loved all the connotations of this word. Liv and Dean's story is a pure
spiral of bliss.
In fact, Allure is an absolutely delicious cocktail of prime erotic romance. It provides intriguing and believable characters, great dialogue, an authentic, well thought out and engaging plot that is interspersed with plenty of
alluring,
spicy and deliciously written sex scenes. As it was, I devoured this novel, and I cannot wait to read the conclusion to their fervent journey in
Awaken.
Though I'm already dreading the day when I'll be reading the final page of their story. I'm going to miss them immensely.
Allure as a whole is beautiful, however, I think that Nina outdid herself when she wrote the final 10 %. The ending is emotional and brilliantly written, and I'm sure you will feel an urge to read
Awaken
straight away.
The story is told in first person and alternates between Liv and Dean's POV. Additionally, it switched between present and past events.
I tilted my head back to look at him. He'd waited a long time for me. His gaze searched mine.
"Thanks for waiting," I whispered.
"My beauty," he said, "I'd wait for you forever."
No worries though, the transitions are smoothly done, and if you have read
Arouse
then you know how skilled the author is. As a matter of fact, I think that Nina did a great job at moving the story forward, and with such an ending I'm willing to bet that some interesting events are about to happen in Awaken.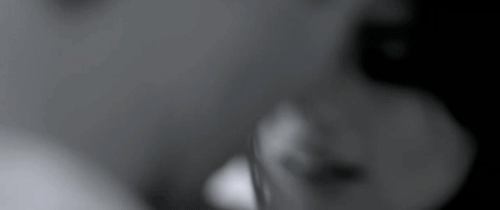 While reading Allure I made some notes. And I must say it's a good feeling when your thoughts have been proven right eventually. My thoughts in the early stages of the plot:
Dean has this unrelenting urge and need to protect Liv, to shield her from everything bad, painful or difficult. Even though it's chivalrous I think it's pretty unhealthy and kind of smothering. It's not good because we need to have a choice. Human beings and certainly women in general need to make their own mistakes, and we need to claim the privilege to fail once in a while. And more often than not we learn by making mistakes. At any rate, it helps us to grow as a person and we gain self-confidence and strength. Besides, a couple needs to trust each other completely. Bottom line, you need to communicate early, often and well. Don't hold back because you think that your partner will get hurt or won't be strong enough to take it. Holding back will only cause smoldering dissatisfactions, it can fester and then it will simply blow the conflict out of proportion.
I was so relieved when Liv said to Dean:
"You have to let me fail, Dean, and you have to believe I can get back up on my own."
"I know you can."
My heart constricts. "But you have to let me prove it. You have to accept that I'm going to get hurt, but also that I can be self-reliant. You can't always save me."
Liv really needs to start spreading her wings. She needs to develop more self-reliance in her skills, and she must stand up for herself. I think we will see that in Awaken. Looking back now I believe that Arouse was the excavation. And while Allure was all about laying the foundations, Liv will be ready to build the house in Awaken. My mind is already perusing the connotation of the book title. Liv, wake up!
Great sex is
never
a problem solver. If anything, it only helps to postpone a much needed controversy, because you must get down to the root of the problem eventually. I know that many readers are getting tired of cliffhangers. Though I must say that I completely understand
why
Liv and Dean's story is told in three books. As far as I can judge there is enough substance to develop their fascinating journey and it's a long and complex process. If you have to face difficult (marital) problems you don't solve them within a few days, after all. As I see it, Dean and Liv have ways to go when it comes to deal with past and present pains. Also, they must and will be growing as characters to get past their problems. In this context I must say that something sad happened in Allure and I'm "glad" it did because it
needed
to happen.
Whoever wants to flag this pic: don't do it coz it's been approved by GR. Thank you.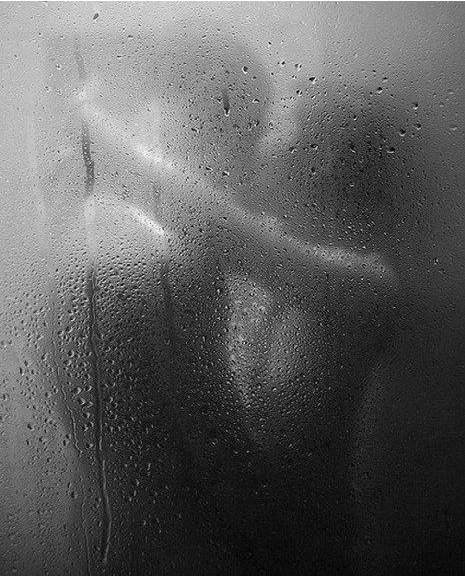 I laugh. "Lovely sentiment, but why did you draw a picture of a smiling butt?"
"A what?"
"A smiling but," I hold out the note.
"That's a coffee bean."
Note to self: Mind out of the gutter coz when I looked at the pic I saw a smiling yet very naked butt.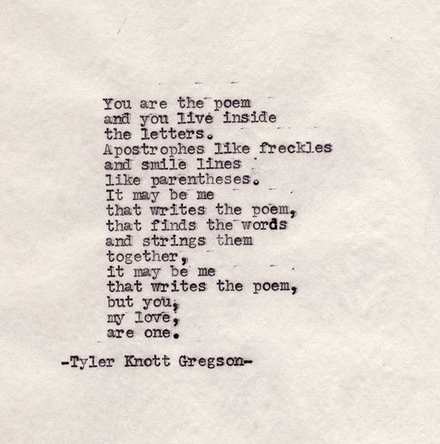 "The butterflies migrate to survive," I say. "They need to escape the cold. They need nourishment. And once they have that, they always return home."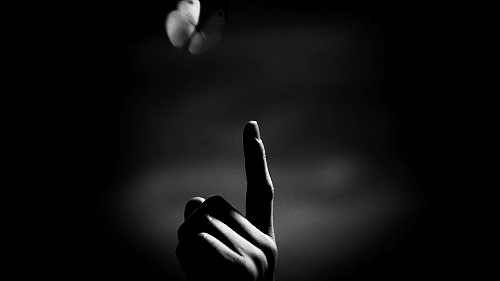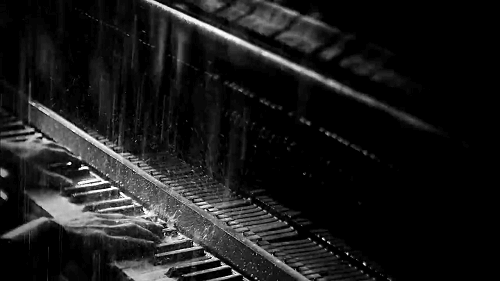 In that place of us, Liv and Dean, love has its own poetry and language. Allure, quatrefoil, fleur-de-lis. Right here. PR9199.3 R5115 Y68. My white knight. I'm yours. Give me a kiss. Pie love you. I remember. Professor. Beauty.
The sound of textbook pages turning as rain pours outside the window. The twist of a string around his long fingers. That tight, knotted ball inside me opening, flowering into pleasure for the first time ever. Papers about library collections, medieval architecture, database systems, and archeological surveys.
Quiet weekends, board games, take-out pizza, houseplants, and boring foreign films. The soft, gentle healing of old wounds. The glide of his palm over my skin, his deep voice whispering in my ear. The easing of my heart.
The way he looks at me. The way I smile at him. The way we can always just be us.
In reference to certain quotes of Allure
I've spent the last weeks craving exactly this—
to be swept off my feet by Nina's powerful, intense and beautiful writing. I've longed for this story to be released, to be reclaimed by Dean and Liv's struggles and laughter, thoughts and feelings. Love will never ever be perfect. Love changes its form over the years but if you nurture and cherish it, then it will always be there, stronger than before and ready to be called whenever you'll need it. It will be waiting for you in all its flawed yet intense beauty. Perfect in its very imperfection. I've longed to go back to this fascinating couple for a long time, and it was so well worth the wait. Promise me, Nina, that you will be writing more wonderful stories that will make me want to try to stop the march of time. Your writing is a never ending source of inspiration. Thank you for inspiring my thoughts.
As a side note
There is
no
cheating whatsoever in this story.
**ARC courtesy of Nina Lane, author, in exchange for an honest review. Thank you, Nina!**
*************************************
I have Nina's permission to add her message to my review. As an avid and passionate reader and reviewer this is the most precious gift I can get from an author. It means a lot to me. If you'd like to see what she's written then read the spoiler.
(view spoiler)