4.5 emotionally-charged stars.****Review completed July 11, 2013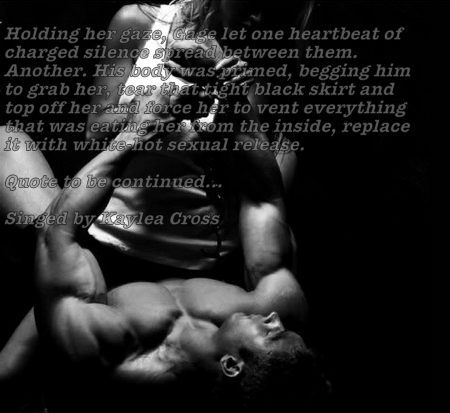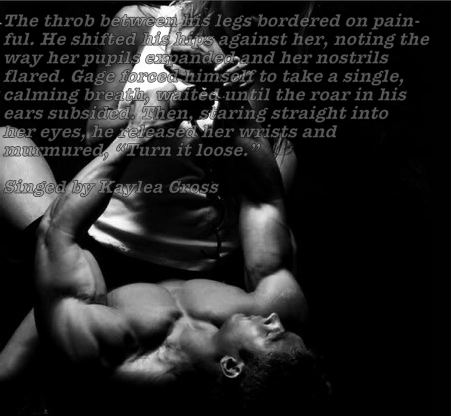 LOVED Gage *swoooon*, loved the story and I even liked the heroine!

Claire Tierney is an NSA (National Security Agency) analyst. Two weeks ago she did a favor for a "friend" (that friend is our hottie Gage) that entailed her looking for information that might help him and his Titanium Security team when they worked a dangerous job in Pakistan. Her poking around had some serious impact at the NSA and multiple agencies started to hunt down Malik Hassani, a former senior official with the Pakistani ISI. Hassani is affiliated with the terror cell Tehrik-i-Taliban Pakistan (TTP).




When the TTP plans a terrorist act on US soil Claire's boss Alex forms a taskforce to track the threat. Alex wants Claire to be a part of this team. However, when she knows that Gage will be 2IC she is anything but pleased. Six months ago Claire left Gage because she couldn't stand his high-risk job. She was afraid that she would lose him in the line of duty eventually. Though there is no denying it, her feelings for him are still strong and seeing Gage again AND working with him on a daily basis doesn't make it any easier. Gage Wallace, a former Special Forces Master Sergeant and 2IC of the Titanium Security team is madly in love with Claire, for sure, but the most important question remains. Is she ready and willing for a second chance at love?




Singed is the sequel to Ignited and even though Ignited works just fine as a standalone I would recommend you to read Singed as well. It's a rather short story that packs a punch. Reunited lovers is one of my favorite tropes because...

a) it's so satisfying to see that a couple wants to rectify past mistakes and work hard to make it better the second time around
and
b) it's a given that there are a lot of emotions and chemistry right in the beginning of the story--if the author is skilled enough to actually write great chemistry.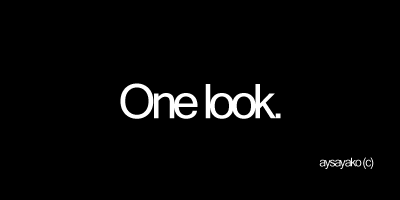 Ignited was a very good and action-packed beginning in Kaylea Cross's new Titanium series, but I *think* that Singed is the better book despite its shortness. It's a very compelling story and written well. Also, the author managed to add a great deal of depth to the story and the very likable characters. While there is less action/suspense in Singed, the main focus is clearly on Gage and Claire's romance and a certain tragedy that was unavoidable as well as foreseeable.

After reading the blurb that reveals almost everything I doubt that I'm going to spoil it for you when I say…
Sometimes the truth is (view spoiler)

Kudos to the author who did a great job with the research and the way she handled the sensitive topic. Exceptionally well done.

A specific paragraph sums it up perfectly.
(view spoiler)

Truer words have never been spoken. I also felt that (view spoiler)




(view spoiler)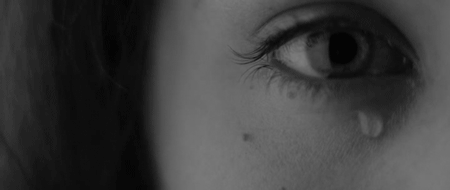 (view spoiler)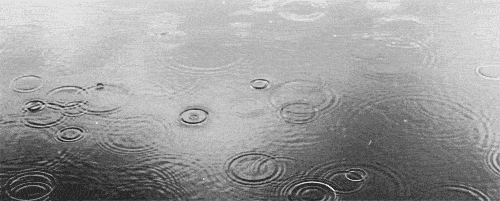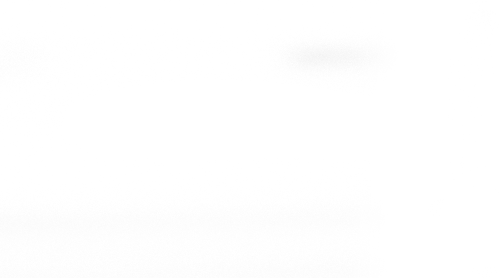 One of my favorite songs.
(view spoiler)




I'll be honest, I'm not really into redheads but Gage's red-gold hair and blue eyes are intriguing. Besides, the man is one seriously spectacular hunk and so sinfully sexy. A huge benefit are his strong and fully tattooed arms. I want him to hug me too. Despite Gage's regular use of the f-bomb, he is a Southern gentleman who opens the door for his woman etc. Plus, his drawl…and his mouth and hands and whatnot…you get the gist. I promise you Gage and Claire have been singed each other in the best and most arousing sense of the word and their chemistry was off the charts. They were burning the sheets…er…rug, for sure, and I am so willing to volunteer anytime. The sex was steamy and enticingly written as I would have expected from Kaylea. As a matter of fact, she never disappoints in thatdepartment. I loved Gage's tenderness, empathy and protective streak, but also his way of taking charge in the bedroom. Plus, he is forty-two years old, twelve years older than Claire. Love me some mature sexy man. Yum! He is the perfect alpha male and right up my alley.


"I'm here if you need me, okay?" he said quietly.
Just like that. No demands for more, no expectations.
Her throat tightened more, because she knew he would be there for her no matter what. I love you, she thought wistfully. I'll always love you.
"It's all about incentive with me," he murmured, bending to nibble at the side of her neck.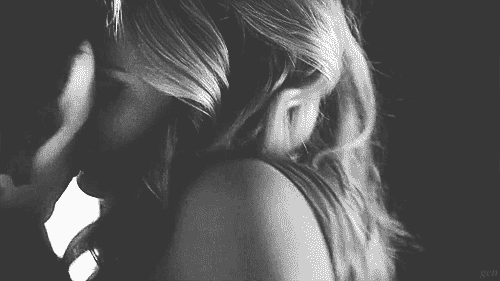 YOURS…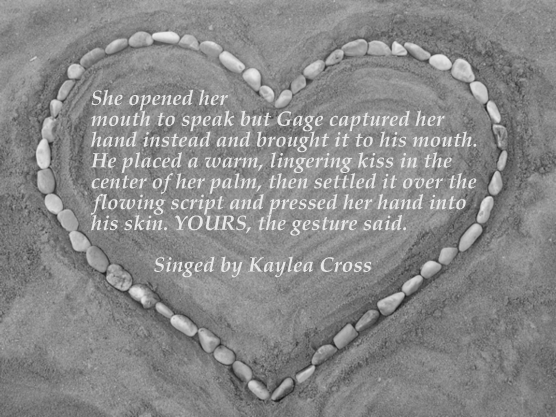 "You hungry?" Claire asked him.
"I'm always hungry around you."


Minor quibbles
Growling men. Please, please, please…why must they growl? Me not likey. I've had the pleasure of meeting a few men in my life and not one did growl.
Around the 79 % mark (view spoiler)


He winced. "Shit." He was so gonna get it.
"Scared of your woman, Gage?"
"She's gotta…temper." And she wasn't afraid to use it, at least with him.


Next up is Sean and Zahra's story. They have been set up perfectly in Singed and I cannot wait to read Burned. Hmm…what are they going to burn? My mind is in the gutter. Again. Oh, and Kaylea, I really hope that you will write Alex's story. Being fifty and mature is sexy as hell after all. *hint* *hint*

57000 words of emotion, intensity, pain, loss, fear, hope, love and happiness that will tug at your heartstrings. I bet you will be rooting for Gage and Claire once you're going to give this story a shot. Singed is their well deserved and beautifully orchestrated second chance at love, and I'm very glad that Gage could convince Claire that he is the only man for her.


"You are the only man for me."



Recommended read.


**ARC courtesy of Kaylea Cross, author, in exchange for an honest review.**