Review completed January 27, 2013

4.5 enticing stars.

Josh has a doggie! Er...the doggie's physical appearance is pretty impressive. :)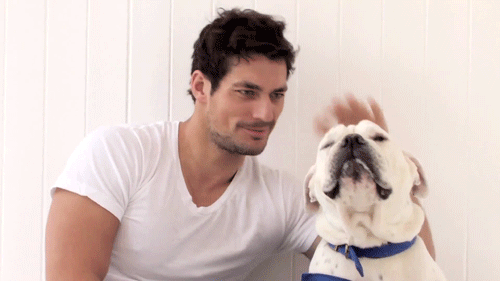 Even though Josh is wearing jeans all the time he cleans up nicely: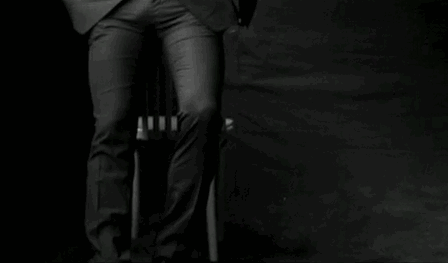 First of all let me say something about my rating. Overall I loved Entice. It's a wonderful, witty, steamy and at times very hilarious sequel to Exquisite. Loved the snappy dialogue! I found myself smiling and laughing all the time and I was pleasantly surprised when the light-hearted and funny story took a turn into serious and emotional waters. And my sexy Mason made Entice even more enjoyable. With that said, I'm very happy that he played a major supporting role in this story. While the first third of Enticewas absolutely fantastic (even better than Exquisite) and made me fall in love with the characters and the plot, I have to admit that the part between 57 % and 92 % could not quite live up to my very high expectations. Granted, the finalissima was very lovely and inspiring and (view spoiler) However, I was not happy when Shelly had to jump to conclusions after (view spoiler) After all, it's quite a long process, however, I felt it dragged a little bit too much. All things considered I will be upgrading my rating of Exquisite to five straight stars. Oh, and Mason stays above and beyond... :) Also, I'm looking forward to reading Rachel's story. Stuffy guy meets crazy gal. Now that's going to be interesting, that's for sure!


After getting rid of her lazy boyfriend, Shelly made a promise to herself. No man will ever use her again. She only wanted to date men from now on who could give her what she needed. She didn't want to provide for a man anymore.

Enter Josh Daniels, owner of Creative Construction and Remolding Co. Josh moved back to Chicago after he broke things off with his girlfriend a couple of months ago. He is on his way to his friend's restaurant Exquisite. Mason Langley and Josh went to school and college together. When Josh arrives at Mason's restaurant, he is in for a surprise in the form of high-maintenance man-eater, Dr. Shelly Monroe.

At the same time Shelly's best friend Lena is trying to set her up with Josh. But Shelly is shocked and declines immediately. However, as soon as Mason introduces her to Josh…


"Josh, this is Dr. Shelly Monroe, and that gorgeous woman over there is my doctor, Lena." Mason paused, and then looked back to Shelly. "This is my non-balding friend, Josh Daniels."


…she is intrigued and can't deny their mutual attraction. And Shelly does not lose precious time and provides a specimen of her bold behavior right away.


"Not an ounce of fat either," Shelly whispered seductively.


Mason intends to hire his friend for a renovation project. Josh accepts and from there on it's obvious that Josh and Shelly will see each other again.


"Dr. Monroe," he said in a voice that licked all over her naughty bits. "So nice to see you again."
Gripping her purse in one hand and Paul in the other like he was her lifeline, she answered, "You, too. Still no bald patches, I see."
Shelly watched as a wolfish grin appeared on his mouth. "Not since the last time I checked. Would you like a closer look?"


It's needless to say that their chemistry and sexual tension isirresistible. Josh is surprised when Shelly presents him an outrageous offer. She wants to make a deal. Shelly is not looking for a commitment or a happily ever after. All she wants is hot, sweaty, back-scratching sex. In fact, she only wants casual sex without any strings attached. After all, you can have fabulous sex without getting involved, can't you?


"I've wanted you since the moment I turned around in Mason's bar. Happy?"
(…)
"I'm horny, not happy. You're f@cking sexy that all the blood in my body is in my c@ck. But you already know that because you keep aiming your eyes down there to check."
Taking his hand from the back of her neck, he turned them so his back was to the club, and she was shielded from any eyes. It also gave her the opportunity to see if anyone was coming.
Well, anyone other than us.
"Well then, now that you have me here and your hands are down my pants, what are you going to do with me?"
(…)
"I'm going to keep my hands down your pants, and you need to get this hand up my skirt."
(…)
He took a breath and asked, "And when all is in hand?"
She smiled in a way that made him think she'd just devoured him.
"Then we come all over each other."


Later on, Shelly invites Josh to go on a road trip with her.




They are traveling to Savannah, Georgia, to visit Shelly's parents. While traveling down South Josh gets to know a different Shelly, the Georgia Shelly. This Shelly is relaxed and casual, still sexy but in a more approachable way. Although when they arrive at her parents' home, Shelly is tensing up and it's quite evident that things are not always what they seem…


He thought about what Shelly had just told him and wondered what he was going to witness this weekend. Before he turned away, he brought the penny up to his mouth, closed his eyes, and made a wish. Then he kissed the penny and tossed it into the fountain.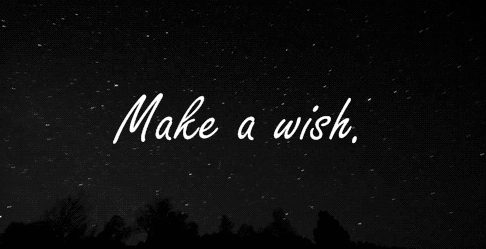 If you have read Exquisite then you know already that Ella writes great and steamy sex scenes. And she sure delivers again withEntice! When these two come together (pun intended) you want to combust along the way.





Even though Shelly wanted only casual sex, she embarks upon a journey of finding true and unconditional love. As a matter of fact, you cannot control love. Sometimes you will find love in places where you least expect it. Along the way she has to deal with painful memories and new revelations. Also, she has to make a decision.


"Take a chance, Shel. I'm not going to hurt you, use you, or take any part of you for granted."
(…)
"It's clouding nothing," he told her, cupping her face again. He lowered his mouth to hers. "It's stripping you bare, and I'm falling for you so hard that I can feel the scrapes on my knees as I'm brought to them.(…)


At a certain point Josh knew that he wanted more than a casual fling. What Josh hadn't expected though was for him falling in love with Shelly. And he ended up wanting the whole shebang with flowers and rainbows. He wanted to build a dream.





Life and love is about taking chances, about overcoming your fears and holding onto someone who will provide you with everything you need. And Shel found her special man. DD…Delicious Daniels. Josh is scrumptious, delectable, hot, sexy as all get out, witty, and is sporting a panty-dropping smile. Dayum! The man is lovable! *fans self*

I think I saw right through Shelly. Being bold is her armor and she projects the confident woman perfectly. Ms. Smarty Pants personified. Without a doubt Shelly gave as good as she got. That being said, behind the confident and cheeky woman hides a wounded and scared soul. Despite her defense mechanisms Josh found a way into Shelly's heart.


"I'm so lost in you, Georgia. I don't even know where you end, and I begin. You feel so f@cking amazing. I want to stay here forever," he professed softly.
"I've been building a dream."




**ARC courtesy of Ella Frank, author, in exchange for an honest review. Thank you, Ella, I appreciate it!**