4.5 hot stars.****Review completed September 6, 2013

YOWZA! What a nice GREAT surprise! Baba is salivating over a super HOT cop with green eyes! Yep, he is tattooed.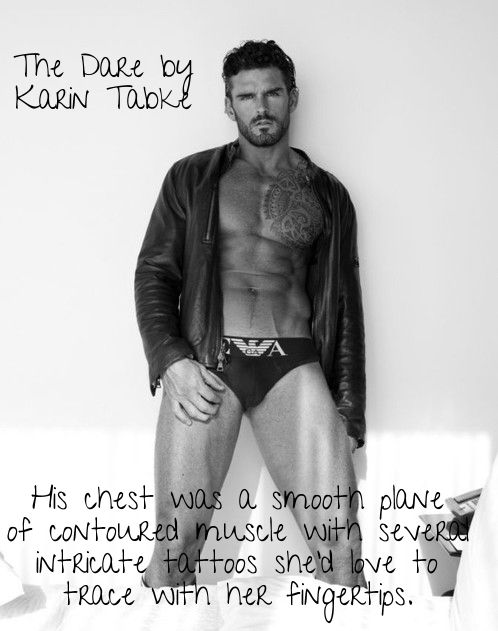 And his skin was glistening, with drops of water running lazily from his damp hair. Her gaze dropped as it followed one drop sluicing down his belly to his happy trail. Oh to be that drop of water.




Katy's boyfriend Evan is feeling rather daring…


"I dare you to pick one of those cops and take him upstairs."


Katy knows exactly who she wants. It's Mr. Green Eyes.


"Now, are you in or out?"
Dear Lord where did that demanding woman come from?
(…)
He leaned toward her and whispered against her ear, "I'm in and out, fast and furious, down and deep."


They end up having a threesome and Katy enjoys being a naughty girl. The little Miss Proper is actually a very sensual and wanton woman.




From the beginning I was wondering why the stranger appealed more to me than Evan did (view spoiler)What followed suit was so incredibly enjoyable--sexy, hot and FUN--that I cannot wait to read the sequel. Bring it on, I'm so ready! *grabby hands*

(view spoiler)


"Hi, I'm Katrina, my friends

(view spoiler)

He grinned and took her hand, wrapping it in his big warm one.

(view spoiler)

and in my line of work I learned a long time ago to keep my options open."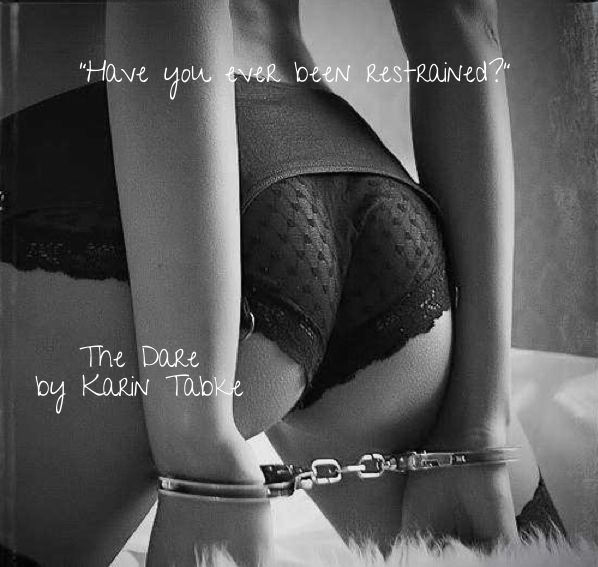 "Don't laugh at me. I'm being honest here. Telling you my deepest darkest secrets!"
"I'm not laughing at you, Kat. I'm enjoying your candor."


Yes, Kat is expanding her mind.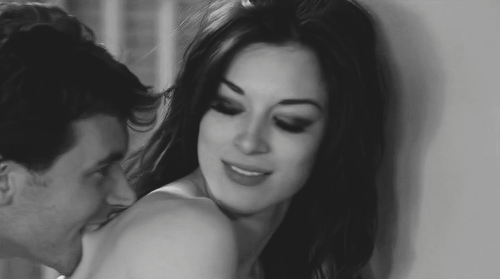 "Stop thinking about how much you want to jump my bones," he said without turning around.

She gasped. "Don't flatter yourself," she defended. (…)

"If you were my girl, Kat, I would never have put you in that situation." He turned back to her flashing her a fierce possessive look. "Ever."

"I believe you, but why did you really come upstairs with Evan and me?"

His lips twitched before settling in a firm line. "I guess I wanted

(view spoiler)



The ménage scene was good but not nearly as great as the second sex scene. As an author you have to get across a specific message and when it comes to erotica or erotic romance then the message is all about passion and emotion. As a reader I need to feel that.Even a simple fuck sex scene must evoke some kind of emotion in me, and I'm happy to tell you the author sure accomplished thatwith The Dare. Come to think of it, the second sex scene was much more than a simple f@ck. Dayum! I really loved it and I also liked (view spoiler)

Katy is a self-admitted prude; she is inhibited and reserved and isn't really aware of her beauty. However, when it came to sex she could turn into a wanton and sensual woman. I'd say she has no problems whatsoever in that department when she (view spoiler) Katy wanted to please Evan. That's the reason she agreed to have sex with a stranger. So, when she hit the sheets with the handsome Adonis, she was overwhelmed by his sexual prowess, his passion and determination.

When (view spoiler) To a certain extent I must agree, considering that she is highly intelligent. Yet on the other hand, I must cut her some slack because she was very inexperienced when it came to men and relationships in general.


Accepting the handcuffs wasn't about emotional trust; that was something she doubted she would ever give a man again. This was about pure, unadulterated lust.


It's been a long time since I read my last book by Karin Tabke and I'm super glad I picked up this hot little number! Granted, there is nothing new to it, yet it is compellingly written. Great dialogue, well placed humor, wonderful characters (view spoiler), sizzling hot bedroom action, and fabulous chemistry between (view spoiler) are the perfect ingredients to win my heart. Absolutely worth reading. Gimme more!

Minor quibble
The Dare is book one of a four part series. I would have preferred one single book, but I know series are good for business. Anyway, I don't mind paying for a few very good novellas, yet I expect them to be as great as the first one.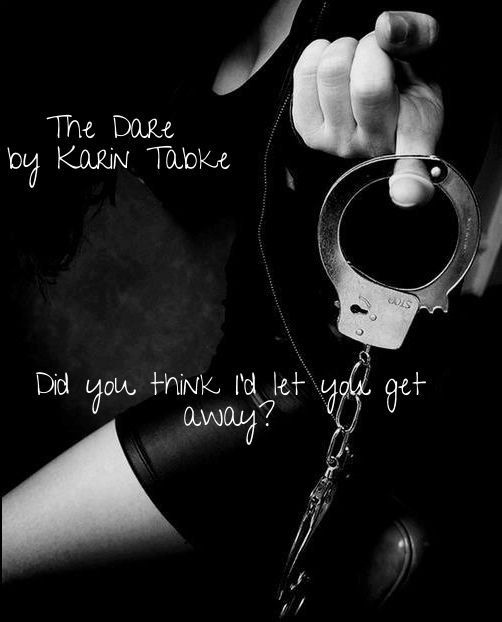 Recommended read.


Warning
The Dare contains explicit sex (incl. oral but no anal), one ménage scene and handcuffs. It is NOT a BDSM story.