4.5 beautiful, different and inspirational stars.****Review completed July 14, 2013




I know the man in this gif is too old to be the hero of The Story Guy, but please leave a girl her little fantasy.


I will meet you on Wednesdays at noon in Celebration Park. Kissing only. I won't touch you below the shoulders. You can touch me anywhere. No dating, no hookups. I will meet with you for as long as you meet me, so if you miss a Wednesday we part as strangers. No picture necessary, we can settle details via IM. Reply back with "Wednesdays Only" in the subject line.
'There is always this moment, when you take a woman home just to take a woman home, some moment right before it could get awesome but you don't know yet if it will, that you, or maybe not you, but me, gets all still inside. Quiet. And for me, that moment always seems like it lasts forever. And it's enough time for me to live some kind of life from that moment to the end of time and back again. With this woman I've taken home or gone home with, with my one-night stand, someone who isn't mine, but for that one crazy long heartbeat, I want to be mine.'


Brian hardly ever sleeps.




We need glitter and sparkle in our lives…you just need to meet the right person.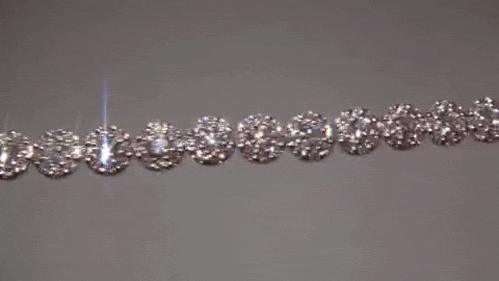 That's so true…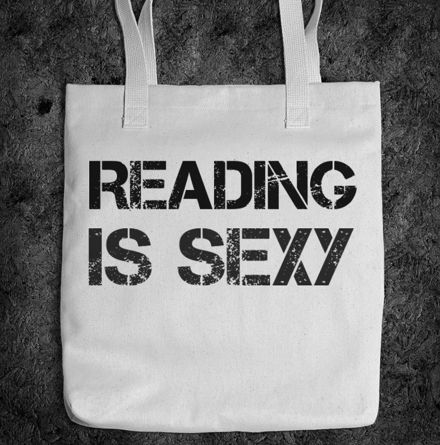 Two strangers--a librarian and an attorney--meet on Wednesdays at noon in Celebration Park at the shelter very close to a bank of water fountains. Kissing only. Due to very specific circumstances Brian is not available for dating and hookups, let alone a true commitment and love. So, this is how Carrie meets Brian, her story guy. Though it's a story guy with certain development potentialities. The ending is happy.

"A story guy?"
(view spoiler)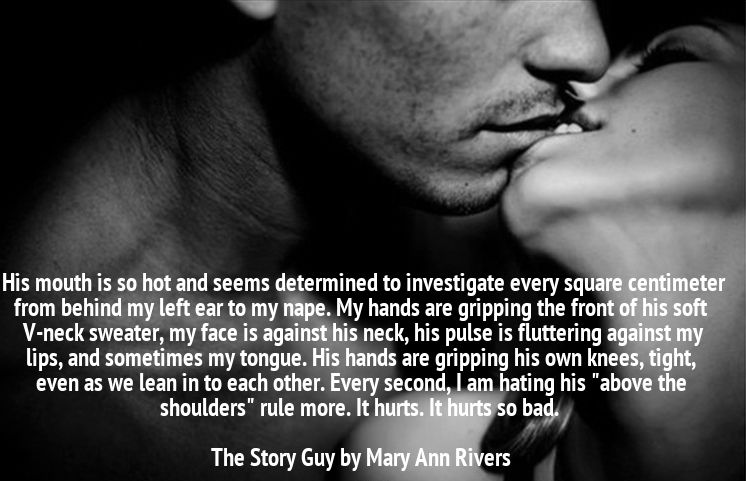 "You were the first thing I had asked for, just for me, in a long, long time."


My review will be rather short yet sweet.

Baba expels a whisper of breath…beautiful. Once in a while you pick up a little gem, and there is no denying it, I was very pleasantly surprised by The Story Guy. It was an almost perfect little read and most certainly a breath of fresh air. The author made the inconspicuous tangible. Wonderful.

35,000 inspirational words
Written in first person POV present tense, the most outstanding feature about The Story Guy is the author's voice. It reads like poesy at times and I know it's not everybody's cup of tea but it clearly worked for me. I absolutely love that. Granted, the premise and execution of the plot is different too and I enjoyed it very much. Hence, the novella was on its way to a most remarkable five-star rating when the somewhat excessive weeping as well as the heroine's liability to being a bit melodramatic during the second half of the story made me downgrade it to 4/4.5 stars. Besides, I could have done without the ILYs. They did not have to be voiced. Yet.


'I think it's…rare, to get exactly what it is you ask for. I haven't dated, seriously dated, in a long time because I felt like without even meaning to, I was making some kind of request for some specific kind of love, and instead of that love, the love I needed, I would get another kind. Like, I would need…daisy love, you know, pretty love, sweet love that nonetheless was ubiquitous in roadside ditches in the summertime, and instead I would get orchid love. Love that needed misting and replanting and pruning and fertilizing and died anyway. So I stopped asking, and it was okay, except I've been feeling like I don't have enough…of something. I don't know. And I found your ad. And you put it right there in black and white what you were asking for. But it occurs to me, I don't know if I am what you were asking for. And I haven't been asking for anything.'



The Story Guy is about two individuals wearing glasses. And let me tell you glasses are sexy.




Also, a bike plays a major role in this little story.




Overall I really loved The Story Guy. The MCs are interesting, the plot is good and the writing is stellar. Plus, the (view spoiler)deliciously good and I enjoyed the whole atmosphere of the story as well as the touch of humor that the author staged skillfully. Mary Ann Rivers clearly delivered an entirely satisfying debut. More please.


He clears his throat. "Carrie?"
"Yeah, Brian?"
"Librarians totally dewey it better."





And here is a little explanation by author Mary Ann Rivers about librarians who dewey it better.

So yes, the Dewey Decimal system would be one Carrie was very familiar with as a librarian. In the US, too, the most common way for "librarian" to be mispronounced is "lie-berry-an." Also, in the US, there is a kind of joke about your profession "doing" things better. Like, "nurses do it better," just meaning that of all the things anyone could do, your people will do it better. SO, Carrie's IM name is a joke about all of these things. "Lieberrians dewey it better."