4 stars.****Review completed June 2, 2013




Elijah Morgan comes from a rich and prestigious family. His parents are all about being successful but Elijah never cared about pedigree and being number one. He was a rather simple, young man who loved to read a good book. He enjoyed playing piano instead of traveling around the world or chatting with rich people. He felt like an outsider in the world of the rich and beautiful. Instead of studying music, he was expected to attend an established and large college and graduate with a business degree. After all, his parents wanted him to follow in his father's footsteps as a vice president of a Fortune 500 company. To top everything off, Elijah was gay.

One day, however, Elijah saw an old Ford pickup truck with a "For Sale" sign. He didn't think twice and bought the car. Instead of going home for his summer break he took a trip to no-man's-land to find his own path in life. Though when he arrived in Nebraska his car broke down. At the garage he found an ad where Chase McKenzie was looking for a hard-working and cheap farmhand. Even though Elijah is absolutely clueless about farming he wants to give it a try because he is in dire need of some money. That's how Elijah makes the acquaintance of Chase McKenzie. Chase cultures wheat and hay, but he also trains and sells horses. Their first meeting is not very promising because Chase acts judgmental.


"Ever work a farm, kid?" he asked condescendingly.
Chewing on my lower lip, I shook my head. "No, sir, but I learn quickly."
He snorted, his gaze falling to my expensive watch and designer clothes. "I don't think so. Wouldn't want you to break a nail."


Note to Chase: Don't be an ass.
Note to Elijah: Show him what you've got!

Even so, Elijah insists to stay on the farm. Elijah isn't afraid of Chase's condescending behavior and wants to show him that he can do the job.


His tongue ran greedily along the seam of my lips, and I parted them, unable to control the sounds I made when it entered my mouth and touched mine. His wet warmth was more incredible than I'd ever imagined. Our tongues met, retreated, and met again as I willingly let him explore the recesses of my mouth and he coaxed me to do the same to his. I wanted everything right then, I wanted to feel him in me, above me, around me, but his pace was languid, unhurried in his experience. Teeth tugged on lips, lips sucked on tongues, and nails burrowed into muscle.
"Where are the rest of the animals?" I blurted, trying to make conversation. His brows met in confusion. "Like cows and pigs."
"This isn't a nursery rhyme farm, and I'm not old McDonald." He chuckled.
"I mean, I expected a farm to have other animals and…stuff."

Bending over, I scrubbed the back of the saddle, singing with the music I could hear from downstairs, a song about saving a horse and riding a cowboy.
"I know a cowboy I'd like to ride," I snickered cleverly to myself.
"Hungry?"
I jumped upright, almost falling over, and spun around to find Chase in the doorway with Admiral's saddle draped over one arm and the bridle hanging on his shoulder.
Taking a chance, I spoke up. "Can you teach me how to ride?"
He coughed, quickly covering his mouth with the back of his hand before dragging it across. "Excuse me?" he choked.
"I want to learn how to ride."
"Ride…"
"Yeah." I nodded. "Something I've always wanted to learn since I was a kid, but there aren't many horses in the city."
"Horses…right," he murmured softly.
"So, will you teach me?"


Note to Chase: Mind out of the gutter please.
Note to Elijah: Yeah, Chase could teach you other stuff too, for sure. :)

Loss…




Nebraska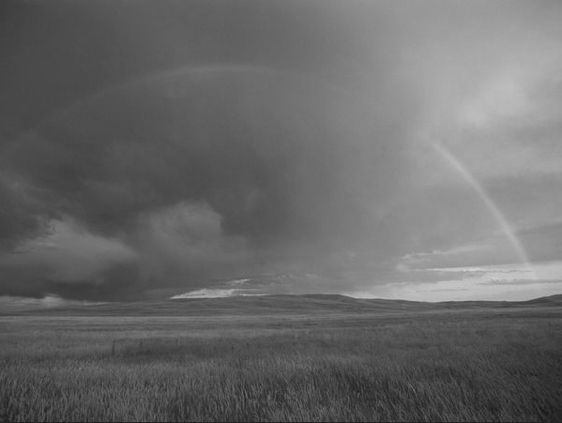 Chase the Storm is told in first person past tense from Elijah's POV. There is a lot to love about this emotional story. From the perfect title which provided so many good and thoughtful connotations to the plot and great and vivid writing, the lovely setting and interesting characters and finally the love scenes. It is very unfortunate, though, that the author took a serious turn into Sapsville for the final 15 % of the story. There was just too much sap and waterworks for my taste. That's the reason I had to deduct a half star.

As far as I can judge the author did a fine job at portraying the atmosphere of the horse barn; the horses and their grooming and feeding was beautifully written and I could almost smell the animals and the hay. Again, I love horses and Chase the Storm brought back so many good memories. Furthermore, I think the wonderful and remote setting enhanced Chase's character in a major way. That taciturn, brooding, and sexy as sin man really breathes and lives his land, and his personality merged perfectly with the environment. Plus, he is a terrific horse whisperer. Add in the fact that I really fell for the endless vastness of the land, the loneliness, and stillness and Baba was a goner. Isn't it funny that we crave what we can't have? Coming from a very small country with plenty of mountains I sometimes miss the vastness where I can lose myself, and yet there are possibilities of retreat in many different places, i.e. the most simple option being absorbed in a book.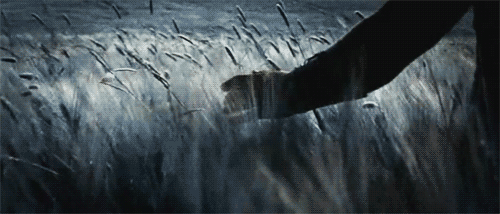 What I especially adored was the intimacy of Chase and Elijah's erotic encounters. It was more than just sex and their hunger for each other was so intense and palpable. And while there were plenty of love/sex scenes neither was it overladen nor did the sex overshadow the plot. So, those readers who love lots of steamy and well-written sex will definitely get their money's worth. What can I say? Men lovin' is HOT!

Minor quibbles
Aside from the sappy ending, I've had some minor issues with both of the main protagonists. Chase acted for too long like an ass. I understand that he (view spoiler) but the way he treated Elijah was not all right. I just wanted to give him a tongue lashing, telling him to get over it already and accept what Elijah offered him so unconditionally. As a quid pro quo I wanted Elijah to show more backbone. It was beyond me that he would swallow Chase's crap for such a long time. Maybe that's the moment where his inexperience and youthfulness were a handicap. What really annoyed me was the fact that Elijah put up with Chase's demeanor once again (view spoiler) It was obvious what Chase wanted to accomplish and I had to give him some credit, however, it irked me nonetheless. Plus, I didn't like the endearment angel, but what doesn't suit me might appeal to you.

Minor issues aside, I totally enjoyed Chase the Storm, and I'm looking forward to reading more by V.M. Waitt.

Recommended read.




It's always worth taking a chance on love a second time.