4 stars.****Review completed May 21, 2013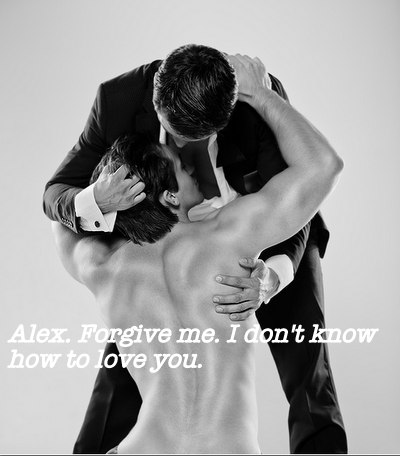 David lost his parents when he was a little boy and he can hardly remember them anymore, yet he misses a warm hug from his mother or his father's encouraging smile because he had a tough time growing up under his grandfather's harsh and imperious wing. Neither did the old man hug him nor did he tell him that he loved David. As a matter of fact, David's grandfather never offered any parental emotions or feelings. What he did have, however, were high expectations to no end and his sole focus was success. In his family failure was not an option. He didn't ask David what he wanted or what he dreamed of. Hence, the boy grew up in a very unloving environment and it's no surprise that such an upbringing left marks and fissures on his soul. In consequence, he never learned how to love or how to express his feelings. He felt lonely and inadequate and he had no faith in his skills as a composer.




"I don't know. Joie de vivre--something, anything to get him to start living his life again."




After losing his parents Alex went into foster care but he was never truly happy. The older boys taunted him, and they beat him up until he ran away eventually, living a sparse life on the streets of Chicago. It's a cold winter night and Alex is once again on the lookout for shelter. When he tries to climb into an old storage building, his frozen fingers and feet refused to cooperate and he slipped and lost consciousness. A young girl rescues him and offers Alex a warm place and food. Alex doesn't own much but there is something in his backpack that is dear to him. It's his violin, a gift from his late mother. To show the girl his gratitude he played for her that night and every night for the next three years. The girl will play a significant role in both Alex and David's lives.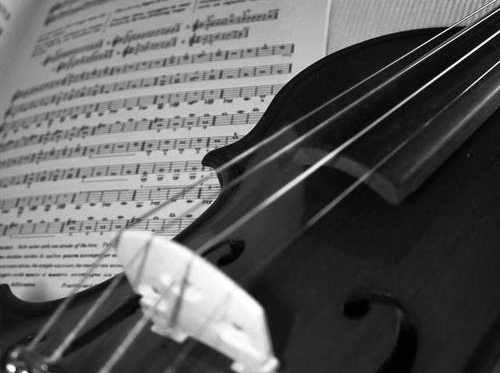 "Please, Alex…I want…I need…"
Tell me what you need, David.
"Make me come. Please. I want to come in your mouth. I want to watch you swallow me down." David's voice was raw, husky. Beautiful.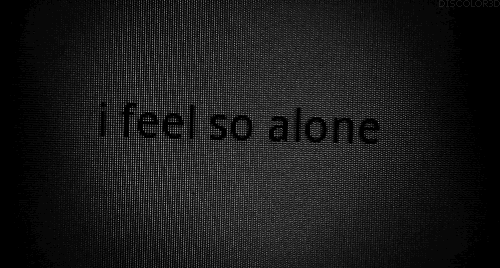 "I want to be a musician. I don't enjoy--"
"Who the hell cares what you enjoy? This isn't about enjoyment. It's a career. It's about the family business."


Chicago
Present Day
David, now a renowned and very successful conductor, meets Alex for the first time on the stage of Orchestra Hall. As it is, David is highly irritated since Alex, who is replacing the sick Lastislav Voitavich, gives him the impression of a street thug.Alex Bishop. A rock star masquerading as a classical violinist. Tattoos and groupies. Even though Alex is a very attractive man tattoos, long hair, and classical music is a big no-go for David. In the end, however, David is very impressed by Alex's performance of the Sibelius. After this performance Alex and David's paths will cross again and their mutual attraction can't be denied forever.




Prelude is my first read by Shira Anthony and definitely not my last. This story was such a pleasant surprise that I decided to jump right onto Aria and so far it's another enjoyable read. I think the author did a fine job with the MCs characterizations, certainly with David's personality. His pent-up emotions and his lack of faith in his abilities felt authentic and were well executed. I really hurt for the lost boy who never received what he so desperately needed. Acceptance, love and encouragement to pursue and living his dreams. I get it that as parents and grandparents we want the very best for our kids. In a way we try to influence them, and we want to guide them onto the right path. That's fair enough. What we shouldn't do, however, is projecting our dreams onto our kids. Still, we can advise them but in the end it's their choice to make and their dreams to live.


When had it happened? When had the intricate patterns become the music from his dreams? David followed the trail of markings on Alex's body with his lips, and Alex's breath hitched in reply.
"David." Alex gasped as David reached the slight indentation at the base of his neck.
"Shhhh…" David nibbled his way across a wavy line of ink. "I can only hear the music this way."


When I met David for the first time my reaction was Who put a stick up his a@@? Why is he so uptight? Of course I was convinced that Alex would loosen him up, and I was right. For the first time in his life since his parents died, David was happy, and yet he was afraid it wouldn't last. His ambivalent feelings accomplished to move the story forward and the tension was palpable. Also, it was very clear that Alex would become David's muse. And it was obvious that David's happiness was inextricably linked with his music, his work as a conductor and composer but also with his love for Alex. David couldn't shine or 'breathe' without him. Alex's love made him whole; and David didn't feel lonely anymore and he really achieved to excel at composing.




Even though I enjoy classical music now and then, I'd be lying if I said that I'm a huge fan. This being said, I must admit that's exactly what I loved about Prelude. The music set the atmosphere and the pace of this story and everything came together very nicely due to the intimacy of the sound and its setting. It was beautifully done. Besides, Alex doesn't only play classical music; he enjoys to step out of the box and plays jazz, blues and rock as well. Though the build-up was kinda slow, I felt it accommodated David's uptight character and it was worth the wait coz I was rewarded with some really good and well-written man on man action. Plus, the flashbacks from the past are well placed and helped to get to know the main protagonists better. Granted, due to David's upbringing the plot was rather predictable and certain 'coincidences' were a bit too much for my taste. In the end, however, I didn't mind that much because the author was able to evoke emotions that really affected me, and the story and its characters held my attention until I 'turned' the final page of Prelude. It's definitely a very enjoyable and interesting read and there's no getting round it to point out that Alex was the icing on the cake. Let's be honest, how many times do we get a chance to read about a crossover violinist who is sporting a fabulous Samoan tattoo? He was my first. Recommended read.


"I want this." David's voice was barely a whisper. "I want you."


"When I was (view spoiler) Alex continued, "I had no choice. I (view spoiler) But the tattoos—" he took David's hand and (view spoiler) "they were my choice. I chose to experience the pain. To make it my own."
"You covered the pain. Just (view spoiler)
Alex nodded and smiled. "The pain became my strength."



I'd like to conclude my review by saying:

Give your children a...

- Hug
- Cuddle
- Kiss




Respect and support your childrens'…

- Dreams
- Choices
- Rights

Let them speak and listen what they have to tell you.

Tell your children…

…that you love them. And most certainly you love them the way they are, there are no ifs and no buts.

You don't own your children and they don't belong to you. Your dreams may not be their dreams. Let them fail but let them get back on their feet. Be proud of them and tell them. Be encouraging, not daunting. As parents, grandparents or as a guardian you have the privilege to guide and accompany your children for a time through their lives. Show them happiness and carelessness. Be yourself and stay authentic. Let them go and don't be afraid for they will always come back to you when they can feel that you truly love them.

You can lose your friends', lover's, husband's or wife's love, but you will never lose your kids' love when you do it right. You matter.