4 stars.****Review posted April 16, 2013




Dan, Jeff and Evan have a well established relationship by now. They get along well and they'd created a lot of good memories together. Memories like…


Dan thought of Jeff's long, artistic fingers and smiled to himself. A canvas. That was what Evan had let himself become. A way for Dan and Jeff to express themselves: their desire, their love, their playfulness…everything they were. Dan let his mind drift, let himself remember the dazed, disconnected look on Evan's face as Dan had eased into him, the soft, breathy sounds he'd made. And Jeff had been right with them,his hands roaming all over both of their bodies, his lips warm and firm…


But the perfect idyll can't last for long. Dan gets an upsetting phone call from his sister Krista who is pregnant and anxious. She's a fugitive and wants to turn herself in. Sometimes it's a little bit awkward to be in a threesome instead of a traditional relationship, but there are times when it's very convenient to have a team helping each other out. Right now this is such a crucial moment in Dan's life, and he knows that he can count on Evan and Jeff to support him.


"I was on my way, anyhow. I thought I might go for a ride, clear some cobwebs out before I started a new project." He felt like a sap, but he leaned over anyway and pressed a kiss to the spot just below Dan's ear. "I missed you."
(…)
"It's…it's a weird situation. But we'll sort it out, right?" His voice was mostly confident. Mostly sure that his partners would be there for him. But, as always, there was that tiny trace of insecurity that threatened to break Jeff's heart.
"Absolutely," Jeff said firmly. He shuffled back and to the side, not far, just enough so that he could wrap his arms around Dan's warm shoulders. "We'll sort it out."

Evan nuzzled his chin into the crook of Dan's neck, finding the spot that always made Dan squirm and laugh. "I love you, Danny."
"You get so fucking sappy after I let you top," Dan responded, but he didn't move away. "We should stick a spigot in you, drain it out, and boil up some syrup."
"If you stick your spigot in me, I wouldn't be the one topping anymore."
"Nice. You freak."
"You were the one who wanted to make syrup out of my sappiness," Evan protested, and he started to ease his body away.


Once again Evan is ready and very determined to throw some money around. Lawyers, bail, and security guards cost quite some dough after all. Dan's sister agreed to fully cooperate with law enforcement and is living on Evan's premises for the time being. Besides, as soon as she will be convicted she's going to do some serious jail time and she needs someone who will look after her baby. I don't want to give away too much but prepare yourself to deal with more arguments between Dan and Evan regarding the unborn baby. Besides, divergences of opinion are bound to occur. Of course Jeff needs to intervene again to calm the waves.


"Jesus, Evan. Don't let Dan hear you talking that way." Jeff wasn't sure if he wanted to hear Evan talking that way.
Evan just rolled his eyes. "I'm not stupid, Jeff. Dan's…he's a romantic. An idealist. I know that. And I like that about him. I have no idea how he ended up that way, after everything he's been through, but I like it." He smiled at Jeff, calm and confident and powerful. "But I'm not. I'm the practical one. I'm the one who makes things happen. I'm the one who makes the world work for people like Dan."


Yeah, it's just a question of how someone makes things happen. Don't get me wrong. Evan's enthusiasm is adorable, but Dan's cautious demeanor and his integrity are also very appealing and honorable. Though Dan's integrity did infuriate Evan and he felt he needed to take some action. Having said this, the way he handled (view spoiler) Also, Evan totally disappointed me when he exposed Dan intentionally to hurt him. Moreover, hewanted to hurt him and he knew that Dan was vulnerable but he did it nonetheless. That was a real low blow and so not all right. It made me angry.

For once steady and mature Jeff irritated me when he didn't take his (view spoiler) Anyway, I really hope he won't do it again. Never. Ever. Jeff really scared me.


"We always do this. We're really good about communication when we have nothing important to talk about, but when something comes up, we get busy and lose track of each other. When we should be talking the most, we talk the least."
Dan was sweeter in the studio, less concerned about control. It was like he'd bend himself to Jeff's will while he posed, and then didn't shake the attitude off for a while.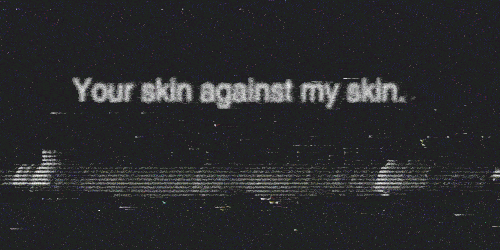 This wasn't the first time Jeff had asked Dan to strip for him, and every time, Jeff thought maybe he should give up the painting and become a filmmaker. It seemed wasteful, almost sacrilegious to hoard all this beauty for himself. Then he thought about letting anyone else see the film and realized that he would never be able to stand it. He could barely manage to let go of his portraits of Dan.


Of Dark and Bright is a great conclusion to the 'Dark' series, and I'm super happy that I gave this wonderful series a go. Quarrels, action, some lovely intimate moments and steamy sex scenes provided a good and very entertaining combo. And even though the plot is a little bit crazy and there are…er…a few medical emergencies, I really enjoyed this story and it saddens me very much to see this series come to an end. I'll be checking out Kate Sherwood's backlist and I'm already looking forward to reading more by this author.


"They've got me wrapped around their little fingers because I'm in love with them. Crazy, stupid, head-over-f@cking-heels in love. I know it's tough, sometimes, but the reason I get in the middle of their fights is because that's right where I want to be. No matter what they're doing, no matter how f@cking immature and infuriating they are, I want to be with them. In the middle of it all. Always." --Jeff