4 stars.****Review posted April 7, 2013

Oh my, this was fun! Gorgeous MMA fighter and passionate surfer dude meets….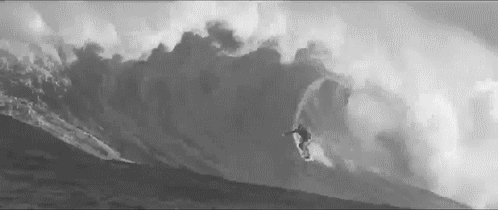 …DA 'princess'


"There a problem, princess?"
Princess? She gritted her teeth. (…)
"Secondly," he said, interrupting her would-be rant as he dropped his amusement as easily as removing a mask, "contrary to your belief, I know exactly how to treat a woman. In every aspect."

"I don't use lines. I use compliments. And telling a woman something she already knows isn't a compliment. You have to tell her true things she doesn't know."

"I'd tell you you're the most intriguing woman I've ever met, and I'm dying to discover what's underneath that sexy confidence you wear so well."


The sparks are flying!



Yo, Jackie! Come on over here coz I wanna have a little chat with you. Oh, and stop giving me your death glare, darling, otherwise I'm going to discipline you. *saccharine smile* First off, I'm gonna call you Jackson instead of Jax. Hmm…Jax…jaxie. I don't think you'd like me to associate your nick name to jaxie. *cough* Besides, Jackson is such a cool name. I really like it. Now that we set the record straight, let me get down to business.

Dear Jackson,

Do you remember when you arrived at Honolulu airport and met your sister's best friend, Vanessa MacGregor, for the first time? Yeah, right, how could you ever forget such a memorable arrival? V made an impression on you, that was for certain. Though you made an impression on her as well. It is only unfortunate that it wasn't in the best sense of the word. You should know that women appreciate punctuality. Also, I can't wrap my mind around the fact that you did not consider that your BS lie would bite you in the ass eventually. Come to think of it, it's not surprising that your brain cells did not work at that specific moment since all your blood went south, right? I'm very glad, however, that you recognized your mistake and made it up to Vanessa. Besides, we all know how charming you can be. Irresistible. *sigh*

I have to tell you, Jackson, you are one mighty fine specimen of a man, and I know I shouldn't tell you that. I gotta wipe that smirk off your face, dude. *rolls eyes* Hold that thought, Jackson. You are dark and delicious and built like a god. And with your panty-melting charm you seduced your faire share of women in the past. You know it's not a secret that I love gorgeous fictional characters who are sporting a sexy tattoo. Topaz eyes and a great smile are completing the very appealing package. By the way, it doesn't hurt one bit that you are a champion MMA fighter. Also, I didn't mind at all to witness your training session aaaand will wonders never cease coz you even had a little training fight. Sorry for being a tiny bit sarcastic but that's exactly what I was missing when I read Reid's story Seducing Cinderella. Well, just so you know, there was lots of seducing without a training session or a MMA fight after all. *pouts* I was actually wondering if Reid knew how to use his fists.

Ok, Jackie Jackson, sorry for going off on a tangent. I'll be back to your interesting story in no time flat. Where was I? *scratches head* Oh, right! Let's talk about your viper, Vanessa. You are so right, Jackson. She is one striking woman. She is tall, has a great body, beautiful curly red hair and emerald eyes. But one of her best features is her mouth. Not only does she have full lips, she knows how to use it. She is intelligent and spunky and is able to give great head as well. Yup, smart Vanessa had you quite revved up with her personality and you felt intrigued. *Baba beams*


"So, V, tell me about yourself."
"Your sister calls me Nessie. Most people do."
"I know your ancestors hail from Scotland, what with that hair and last name and all, but you don't look like an elusive aquatic dinosaur hiding in a loch to me. I'll stick with V."
"Strange," she said in the sarcastic tone he was growing accustomed to from her. "Lucie never mentioned how incredibly annoying you are."
She's' back, ladies and gentlemen.
"The day a vibrator satisfies my lover more than me is the day I make myself a eunuch."


Well, as a prosecutor Vanessa knows how to be in control. Besides, she loves to call the shots. In the bedroom, however, you wanted to hold the reins. On the one hand, you love to domineer a woman between the sheets (or wherever you happen to have sex for that matter), but on the other hand, you are man enough to accept that a woman may boss you around a little bit outside of the bedroom. Also, I appreciated it very much that you were so determined to unravel her lucky seven rules. In the end, you made up your very own special rules, 'Jackson's Lucky Seven Rules To Love By'. Well done, Jackson!

Sex behind a waterfall. No comment. Just read the book. *grin*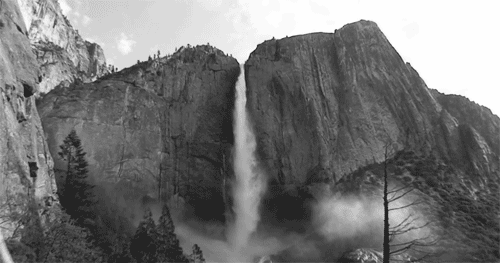 Bullshit Body Shots.

Yep, Jackson, you may lick me too!

"My turn again."
"And where, pray tell, do you plan on doing it this time?"
"Talk is cheap, Counselor. I'm a man of action." He captured her wrists and placed them above her head on the arm of the couch. "Be good and keep those there for me."
"And if I don't?"
"Move 'em and find out." He nipped her earlobe, then whispered, "I'm kind of hoping you do."


Jackson, I LOVED the Bullshit Body Shots. This specific interlude was so incredibly sexy and left me a little breathless. *deep breath* Even though you are not a prosecutor I have to tell you that you are such a sly dog. There is no getting round it to admit that I enjoyed the steam level and you sure know how to satisfy your lover. As a matter of fact, Vanessa told me that you satisfied her every sexual need and she nearly fainted because the sexual tension was almost unbearable. Stop grinning from ear to ear you show-off! *Baba beams in secrecy*

BTW, I have a little gift for you. Here it is…(readers, go ahead and look at the spoiler. It's nothing special only an ugly gif).

(view spoiler)

Yes, darling, I swear by everything holy that I'm going to take this fascinating tidbit to my grave. Awww, don't feel bad now coz it happens to the best of us. Poor you. *pets* *snicker*

And after you were done with the Bullshit Body Shots you came down to business. And how you came…nom noms...


"Now," he rasped as he dragged the pad of his thumb in circles around her clit, "I want you to ask me for what you want. Ask me to let you come, V."
(…)
Could you die from orgasm deprivation? She'd bet the answer was yes, but she had no desire to find out.
"Please, Jackson," she said, not only pleading with her words but in the way her back arched toward the ceiling and her fingers dug into her breasts. "Please let me come."
The muscles in his jaw leaped with a slight flare of his nostrils. "My pleasure."


Your gorgeous V finally let go in every sense of the word. She felt safe and happy with you until said lie caused the little drama. Truth be told, that's the biggest issue I've had with your entertaining story. It was very predictable and irritating. Besides, that Vanessa felt the need to blame herself for her sister's life wasn't to my liking either. Sorry for being so straightforward but Kat is responsible for her own f@ck-ups. Another issue was the ending. It pushed the sweet tooth a bit too much for my taste.

Anyway, all's well that ends well, right?


"But just as a fighter can't predict what an opponent will do as he works to execute his plan, we can't predict what love will throw our way as we search for that perfect person." Eyes alight with the setting sun met hers, melting her resolve from the inside out. "And more often than not, who we think we need isn't at all who we really need."

"I gave you (view spoiler) But this…" He tapped a finger next to the fresh ink. "This is for you, for us. I wanted a tattoo of you on my skin, because I can't show you the one you've already left on my heart."


Last but not least, please give Gina my best and tell her that she delivered another winner. In fact, I'm already looking forward to reading Fighting Irish which should be released coming fall 2013.

What's up, dude? Don't be shocked and close your mouth please. You still have to learn that I love to hold the reins when I'm reviewing a book and you have no say whatsoever. Just suck it up and practice your rules (view spoiler) Hasta la vista, baby!


As a side note
Rules of Entanglement is by no means a BDSM story. There was no need to include any toys whatsoever because Jackson is a he-man. Getting women off so easily became second nature to him. His voice, mouth, hands and d@ck were good enough to make Vanessa a very happy woman.



Thank you, Susanne, for doing the buddy read with me! <3



**ARC courtesy of Entangled Publishing via NetGalley in exchange for an honest review**