5+++ exquisite stars.*****Review completed March 24, 2013

Peter Winston is the "Breast Man".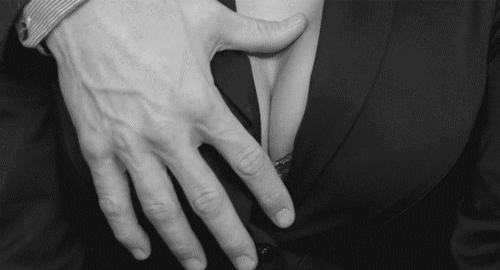 The men of Kensington & Associates have come together at Tyler Winterman's high-end BDSM club The Zone to bid goodbye to Peter Winston, a captain in the National Guard, who will soon head off to Afghanistan for his second tour. Forgive me, while I have a little moment here. Tyler, you classy gentleman…I heart you. *dreamy sigh* Tyler is the hero of Ice Queen and Mirror of My Soul.
Tyler lets Peter casually know that a very specific black beauty is interested to get acquainted with him. Has your curiosity been peaked, Peter? Definitely. Much to his surprise though, Dana is an Army Sergeant.


"Well, seeing as I'm a captain, I outrank you."

"If you're falling, trust me to catch you, Sergeant."


After enjoying a very erotic, wet (in every sense of the word) and utterly satisfying play, duty calls and they go their separate ways. Though Peter cannot get her out of his mind and decides to see her off at the airport.


"I hate this." His jaw flexed. "I want to keep you safe."
Giving him a smile, she picked up his other hand, opened it. She bent his middle and index fingers inward, leaving the other fingers straight. Tapping those two fingers on her chest, she curled her hand over his. Her fist barely covered his, but she squeezed him hard nevertheless.
"That's the sign language for heart. You'll hold my heart safe until I see you again." She swallowed, whispered the next word, "Master."


Peter promises to stay in touch, and they agree to see each other again in a year--hopefully, if nothing intervenes. But when the time comes, things have changed beyond his imagination. Dana has been severely injured in the line of duty. She has lost her sight and is partially deaf (no spoiler, read the blurb). And to make matters worse, she is badly scarred and has lost every interest to make a serious attempt at finding back to a somewhat 'normal' life.


"I've cared for many soldiers since my husband. I have no degree in psychology. Sometimes I think all that learning can interfere with seeing with your heart, using your common sense. But I do know when they lose interest in everything, turn so deep inside themselves that not even the ones who love them most can reach them, they're already in the grave." Her voice wavered, old shadows rising in her eyes, but she firmed her chin.
"Dana is like that in so many ways, except for this. You are her one lifeline, Peter. For the chance that it can save her, I will risk throwing that line to you, a man I only know through these letters, but who has come to me and spoken from his heart."


Peter, however, is not willing to accept her listless condition. He wants the passionate and strong woman back. Therefore he is ready to fight his most important war and defeat is not an option.


"I don't want to win the battle, Dana. I want to take the field, win the war. When I make love to you in this bed, it's going to be because you've accepted you're with the man and the Master you want for the rest of your life."

"Damn it, I can't…"
"Yeah." He touched her neck carefully, cupped the side of it, then squeezed, hard. "Yeah, sweetheart, you can. But you need help."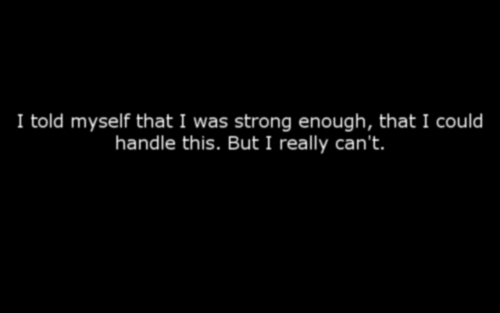 "It's all right, sweetheart," he said roughly. "I've got you. I'm not letting you go."
"You can't…I'm already gone."

"Heart and head. That's all you need to heal, Dana. The rest doesn't matter. It's just skin. You're beautiful to me, inside and out."

"You can't see, or hear as well as you could before. But you can smell, taste…touch. If you've been dreaming about me the way I've been dreaming about you, I know exactly what you've been thinking about. We're going to start there."
She was broken into a hundred pieces, and couldn't see to pick any of them up. But he could see every one of them. He would figure out how to bring them back together. Pressing his face into the side of her head, he squeezed his lids tight, not wanting to let unmanly tears fall when her screams became sobs, a keening wail of pain.

"You've lost your sight, some of your hearing. You haven't lost your brain, your sense of touch, smell, your inner strength. Your soul."
(…)
"Every time a soldier goes into battle, he's believing in something more than his physical body. Whether he calls it God, luck or his own damn gut, he does. The body's a crutch, sweetheart."


Honor Bound is a prime example why I adore Joey's work and one of the best novellas I've read. This is an A-mazing and profound ride that really captivates body and soul. 134 pages of pure beauty, dedication, courage, pain, anger, fear, and self-doubts. But when everything is stripped away--every layer of doubt, mistrust and fear--all there remains are two individuals who give one another hope, strength and the conviction that a deep-rooted love can weather any storm. There's no holding back anymore.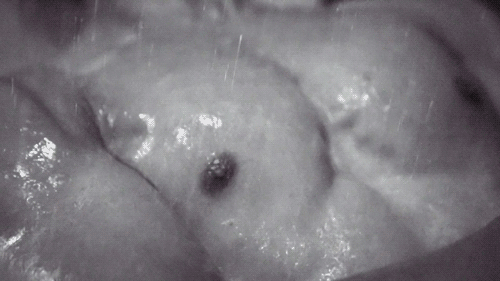 Look at this gif. It depicts a strong man. Peter is full of physical and emotional strength. A man also who was honor bound to protect, cherish and love his woman. Dana. Besides, he was honor bound to take care of her heart. Through his strength and persistence he gave her much needed support, so that she could see beyond her handicaps. Physically she won't ever be the same, however, internally Dana is the same strong woman. All she needed was someone to show her that she is still beautiful, someone who pointed her in the right direction and told her that life is worth living.

Matt had given Dana a safe word a long time ago. Freedom.Honor Bound depicts Dana's journey to claim back her freedom, living her dreams and achieving ambitious goals despite her handicaps. Never ever give up even though it's a hard and difficult path but incredibly rewarding in the end because it's true. Love soars.


If I told you I started falling in love with you the first moment I saw you, the kind of fall that could turn into a long, spiraling lifetime of love worth having, it would scare you to death, wouldn't it? So I won't say it. I'll just think it.


I have a little crush on Peter. In fact, he is an exceptional hero and wormed his way into my heart in secret. Even though he is determined and strict, the man is a picture of incredible gentleness. With all these attributes and an indomitable will, he brought Dana back on her feet and she trusted him enough to let him into her heart. Moreover, she trusted him enough to take care of her. In any event, she took a leap of faith and Peter persuaded her to consider ways and means how to shape her new life that wasn't any less worthwhile.

Gosh, I'm in a puddle at Peter's feet myself. Get a grip, Baba.


"If I'd known it was going to be the last time I was going to see you…"
"It wasn't." Cupping her hands, he pressed them harder to him. "If you let me into your soul, let yourself be inside mine, you'll always see me more clearly than anyone."


It goes without saying that Joey's writing is very expressive and beautiful and she never fails to evoke depth and plenty of emotions in her stories. In any event, she is a true erotica goddess and I bow to her.

From the very beginning I felt drawn to the characters which are multilayered, likable as well as authentic. A well thought out plot, fabulous dialogue and enough mesmerizing erotic scenes provided an all around captivating read. Even though I felt that I needed a good cry now and then, the story ends very hopeful and…happy.

Honor Bound can be read as a stand-alone.

Last but not least I am so glad that I gave the Knights series another try. In fact, I was very apprehensive to read Honor Bound since I highly disliked Hostile Takeover and Afterlife. I've read the teaser of Willing Sacrifice which will be released May 1, 2013 and I can't wait to get my mouth fingers on Max and Janet's story. Max is another gentleman. A male miracle of pure class.

Read it. It's a gem.



"I'm honor bound to stand by the woman I love," he responded.



Warning
Honor Bound contains explicit sex (including oral). Also, it contains bondage, spanking and toys to a reasonable extent and one public play scene.
The erotic scenes are tastefully written.


P.S. A shout out to my GR friend Glamdring. Thank you very much for nudging me over the edge. I needed that. <3