4 controlled stars.****Review completed April 5, 2013




Lucas can do very naughty and devilish things with his mouth. Lucas, you may eat me too. Pretty please.


"Now, let me give you a real climax."(…)
"If you thought what I did before was good, there've been too many losers in your life who didn't appreciate how they could make you sing."


Lucas Adler, a successful businessman and CFO of Kensington & Associates, as well as a passionate cyclist is "stumbling" upon a very attractive and tall blonde stretched out on a Harley in nothing but a corset and panties in the Berkshires. After a breathlessly erotic interlude she is rushing away, even though Lucas would've loved to see her again. Lucas can't get her out of his head, but soon fate strikes again when the mysterious woman is showing up in Kensington & Associates' conference room a month later. It's time to get acquainted with Cassandra Moira, a negotiations specialist from Packard Consulting.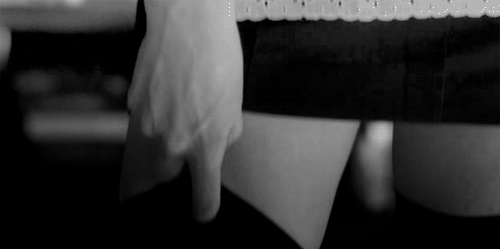 This was beyond hunger. This was evisceration, begun when he heard the first note of her voice as she came down the hall. Then, put this outfit on top of it…Jesus, she was trying to kill him.

"Don't write a good deal off before it even hits the table, because you're afraid of how it might change things in your life."


Lucas challenges Cass, she accepts and their little game begins. Pretty soon, however, Cassandra realizes that she is in for more than she bargained for. And her precious control is slowly yet steadily slipping away.


"You like the challenge of me, Cass, but you're afraid to enjoy it. You don't want there to be anything in your life you can't control."

"I don't let go of control to anyone."
"You will to me."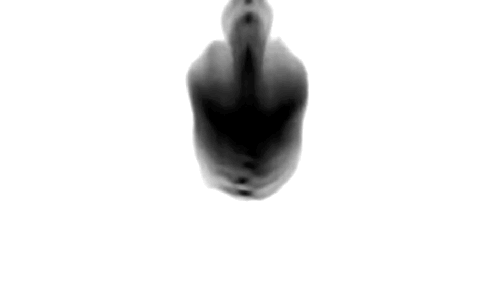 "That's a sexy little wriggle you've got there. If this business thing doesn't work out, lap dancing might be in your future."
"Now that's just the type of obnoxious remark I expect from manufacturing moguls."
"I figured. Wanted to put you back in your comfort zone."

"Let me deal with that. Don't let it be about consequences, worries, or how the world can suck and things go bad. For once, just take it." He gave her a fierce look. "Take the moment and see if it can lead to a lifetime."


I really liked Cass. Very much so. As it is, I don't get acquainted with a strong and confident woman in every book I'm reading and she was definitely a pleasant surprise. When Cass goes to work she wears a corset all the time to remind herself how important it is to hold the reins, to remain calm and controlled. Besides, I appreciated the story behind the corset fetish. It's sad yet amazing at the same time. Cass, you rock!




(view spoiler)

"Somewhere along the line the corset became about something more than your need to control your life. The binding of the corset was (view spoiler)


"Very few men would know that the avenue to your heart is, in fact, through your body, Cass. Through your submission. So the irony of it is, by taking your body exactly where it needs to go, I'm going to convince you that my heart and soul are never going to be bored with you."


Lucas is a wonderful hero. Persistent and determined yet very caring, tender, and gentle. He really found the right words and convinced Cass that she deserved to be loved, that she should let go of her personal restraints and share her immense responsibilities. Everyone needs a strong shoulder to lean on, to take a breather now and then, and Lucas provided everything and then some.


"I want you so much, but I'm afraid." Cass looked away. "People change, Lucas. You think you'll always have them, always love them, and then they change. Every time you open your heart, it happens. And this time, I'm not risking just my heart."
(…)
"You never want to lose control. You never want to have the unexpected happen to you, Cass." He tightened his grip until he was sure he had her attention. "I swear to you, on everything that I am, everything that I value, I will not fail you. I'm here, feel me." He pressed against her, effectively riveting her. "I'm not going to stop there. I want to be all the way in you. In your heart and soul, so you never doubt me."
"I want you so much I feel like I'm going to break. And I can't believe I'm saying these things to you."


At a certain point Lucas acknowledged that it was time to forego more negotiations, it was past time for talk. He just needed to show Cass how much he wanted to take care of her (view spoiler)and he wanted to make a statement. Let her know that she shouldn't be afraid of her feelings and fantasies.


Pressing his lips to the top of her head, he kept his arms wrapped around her back and thrust home, deep.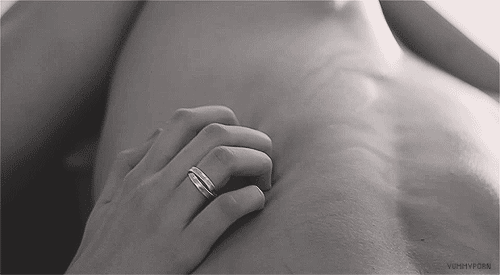 What did not work for me
My only complaint is the beginning and the way these two met. Truth be told, I've had a hard time to wrap my mind around the fact that two individuals are meeting accidentally in the Berkshires and she is getting herself off while a strange guy is watching before he's going to "lend" her a hand…er…mouth. I think it's too far-fetched and kind of creepy.

Still, if you like a steamy, wonderful, heart-warming yet short BDSM story then give Controlled Response a try. The outcome is152 pages of great storytelling. The chemistry and sexual tension between Lucas and Cass are palpable, and the sex scenes are incredibly hot and well-written. In fact, the erotic interludes at K&A left me breathless and there's no getting round it to admit that Lucas has a very talented and enticing mouth. I guess I don't need to explain it any further. All I can say is "Holy smokes!", the man has a way with words, voice, and mouth.*shiver* In any event, the author does a great job at developing the emotional and psychological aspects of the main characters in such a short timespan. And after I got over the somewhat bumpy beginning, I felt immediately drawn to the main protagonists. Overall Controlled Response is a very enjoyable and riveting story and definitely worth a shot.

Finally I'd like to say that I'm very happy that I gave this series another go, because after the failure of Hostile Takeover andAfterlife, this series turned out to be a real winner for me. <3



"The strongest women in the world have the hardest time surrendering. They don't realize when they do it with the right man, the one who cherishes them, it's the most beautiful gift she could ever give him. Her trust. Trust me, Cass, and do as I say."

"I need you. I accept you."



Warning
Controlled Response contains explicit sex (including oral, yeah, who'd've guessed?), toys and some intriguing bondage techniques (view spoiler)