Overall rating 4 stars. Review completed March 8, 2013




Kisses. Slow, soft, sweet kisses, the kind he hadn't felt on his skin in a lifetime. They'd started just under his ear, measured the length of his jaw, each one flicking a little spark at his skin. She reached the corner of his mouth, her breath warm and moist, the temptations of her lush, full lips millimeters away. Without warning anguish slit him open from throat to belly, but feeling that emotion here was worse than feeling the connection that strengthened every time they were together. No connections. This was a hookup. Meaningless.

Uncommon Pleasure can be read as a stand alone. I think, however, it would be good to give On the Edge a go before reading this book because Ty has been first introduced in On the Edge. Plus, it's a real pleasure to get acquainted with John, hero of On the Edge as well as Ty's best buddy in the Corps. John acts as a supporting character in Uncommon Pleasure.

4.5 stars to Over the Edge (Ty's story)
After some reflections I decided to add a half star because:
a) The dance between Ty, Sean, and Lauren did rock my world. HOTTT! Probably the most erotic dance scene I've read to date.
b) The sex scenes in Over the Edge are likely the steamiest that Anne has written so far. In fact, the threesome was BLAZING HOT! *drool*
c) Ty. The man is a difficult character with plenty of baggage. But. He is scrumptious, delectable, sexy, hot, yummy, etc., etc.
d) Lauren. She is a very classy and likable heroine.
e) John. I. Love. That. Man.

Steam 4.5 to 5

Lauren is a development geologist for Gulf Independent. As chance would have it, she'd been spending a couple of days on an oil rig with Ty Hendricks. Now Lauren is back onshore and she is happy to see that Ty's thirty-day shift ended at the same time. She is determined to seize her chance and is hitting on him.

Lauren Kincaid is a very confident woman. She knows what she wants and doesn't beat around the bush. She wants Ty. Isn't it refreshing to read about a heroine who doesn't wait for a man to make the first move? I love that. But once they are hitting the sheets it's definitely Ty who takes the lead…


A hint of lip gloss, and dark shadow on her blue eyes that turned them storm gray. The pink on her cheekbones was all him, though, and by the time he was through with her mouth, that color would be all him, too.
While he stared at her she let her purse drop to the floor at her feet. The casual, almost taunting move set off something dark and primitive inside him. He stepped close and gripped her wrist, turned her to face the door, flattened her palms at shoulder height, then covered her hands with his.

"Go on, Lauren. Tell him how you are. Want some help? You're slick and hot and primed."

"I never thought you needed to heal, Ty. You just…needed to get reacquainted with yourself."


Welcome to Ty's somber world…


"Sometimes you can't overcome instincts. Sometimes wounded animals don't want to be healed. Sometimes in the twenty-first century it doesn't pay to be curious."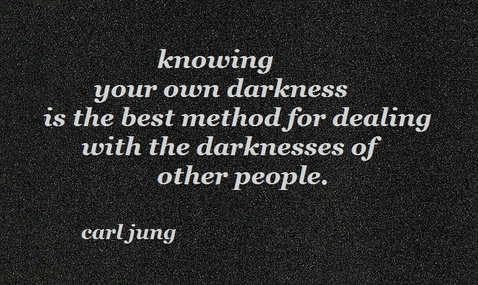 Yet knowing that life will blossom again…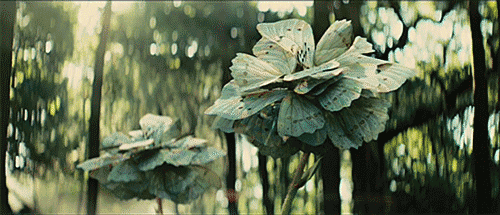 Ty, Ty, Ty…you are not easy to love…
Ty is coping with his dark thoughts and emotions by having no-strings-attached sex. Very hot no-strings-attached sex, that is. Besides, alcohol and plenty of work helped him to mute the horrible memories. As it is, sex provides the much needed release, however, when his booty calls start with Lauren, he soon realizes that he got more than he bargained for. Lauren wants to get to know the man behind the somber face. She is very curious and starts asking questions. Questions he is not willing to answer openly. And when Ty feels cornered and knows that he lost control over his feelings, he sets a plan in motion and suggests(view spoiler)

While the plot development was good and the highly erotic, lush and extremely steamy sex was definitely to my liking, I just wish there was more sensuality and emotion. I get it that Ty is a very dark character and I think Anne did a great job with his characterization, however, I've had a tough time loving that man. It goes without saying that Ty is utterly delicious and he knows how to satisfy a woman in bed, but he was so damn closed-off and cold it hurt my heart. Moreover, Ty lashed out cruelly to push the people away who cared about him. He did some stupid and hurtful things. In fact, he acted like a jerk but in the end he redeemed himself and I forgave him. He is a mentally wounded warrior after all, and he just needed the right people around him to show him that life is worth living. Isn't it a bit ironic that this strong and domineering man had to surrender to a woman?

Lauren said that she loved the way Ty held himself, the way he moved and walked. I completely and utterly agree. A man's strong and confident yet casual gait is something incredibly sexy. Yeah, Ty haz it! <3



"You're loud," Ty said. "It's hot as hell."

"What's with the mirror?" she asked, her voice soft, high-pitched as she sank into the scenario.
"I'm a man," he said absently. "We like to watch."

His lips curved into a lazy smile. "Still know what you want, Lauren?"
"I do. I most certainly do. I want you."
"I'm all yours," he said, and with those words she knew Ty Hendricks was finally coming home.




All on the Line (Sean's story)
4 stars solely for Abby's very sexy strip, the well-written and super steamy sex scenes aaaaand the beautiful and utterly romantic epilogue! This being said, it saddens me very much to say that Sean did not really rock my world and Abby…I won't lie, she didn't do anything for me. I didn't like her.

Come to think of it, it's better not to say too much about Abby except that I found her behavior too immature. Also, her attitude in general was in contradiction to her speech at 91 %. I guess that readers who love NA will like or even love Abby. Gotta shut it now.

After a brief affair Sean has to go back to Afghanistan and broke off with Abby telling her she needed to grow up. But now he is back and knows he made a mistake. Sean missed Abby and he wants her back, however, she is anything but pleased to see him again and brushes him off. She changed. Gone is the sweet and funny girl. Abby is working at No Limits, a very hot hookup bar. When Ty Hendricks tells him to meet him there, Sean is ready for payback.

Steam 4



Suddenly unable to breathe, he looked at the curve of her hips, draped in a skirt that ended just past the lace tops of her thigh-high stockings, then let his gaze travel down the seam along the backs of her legs. It was old-school sexy, Marilyn Monroe sexy, hot-f@ck-bent-over-the-dresser sexy.
"Oh," he managed.
She peered over her shoulder at him, then lowered her lashes, all red-headed vamp. "All the girls modify the uniforms to increase tips, and most go for hell hot. You didn't notice?"
"Standard issue combat knife," he said. "No big deal. C'mere. I'm harmless." That was as much for himself as her.

"You have to set your alarm for five," she said. "I can't be late for class again."
"Fast or slow?"
"What?" It just has to go off. I don't care how the thing buzzes, but it better be loud because--"
He kissed her, the old-fashioned, movie kind of kiss, both hands to her jaw to hold her mouth for his, but mostly to shut her up. "Fast or slow," he repeated, trusting he'd made the context clear with the explicit, hard kiss.
Her purse landed on the floor with a thud. "Fast. Now."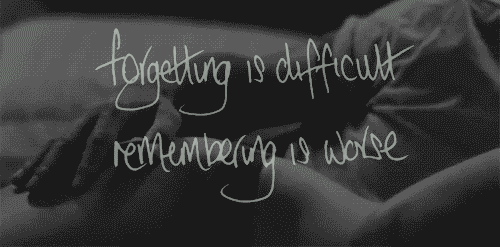 Overall Uncommon Pleasure provides two erotically charged and well-written novellas, and if you are a fan of Anne Calhoun's work then this book is a must read. Also, if you are an erotica lover and haven't read anything written by AC then I'd like to encourage you to check out her books.

As a side note
Both stories take place at the same time in Galveston.


A shout out to Anne Calhoun
Thank you...Semper Fidelis.


Warning
Uncommon Pleasure contains very explicit sex (including oral and anal), two ménage scenes and very light bondage (no spanking/flogging).