5+++ utterly sensual and delicious stars!*****Review completed February 28, 2013




Meet Adrian...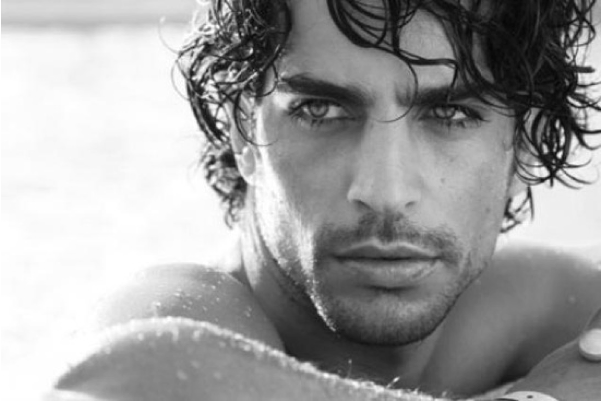 "Sex with a stranger. You can't rationalize it or justify it, but you can enjoy it. And I promise you will."

"You tell yourself that, and maybe it buys you a modicum of propriety. But the truth is you don't know me outside of what I want you to know. And still you're here, and you desire me, and I desire you. Names don't matter. Pleasure matters. This."


Yes, I'm going to admit it, I have a secret fetish for great escort books as well as stories that feature a younger hero and an older heroine. The Fifth Favor fits the bill perfectly. Prepare yourself to be gushed upon…

Wow, what a fabulous book! I loved and devoured it!Once in a while you luck out and find a special read that will stay with you for a long time. The Fifth Favor is such a book, and I will never forget Adrian. Ever. The man seduces with a look, a touch, with his voice and his hands and…his mouth. The sound of his voice has the same enticing effect of a physical caress. Needless to say that I absolutely love Adrian. He is sexual prowess personified. *Le sigh*

"(…)As for me, I simply enjoy sex, enjoy giving pleasure, especially when the woman appears to have known so little in her life." His black gaze dropped to her lips. "The sound of her cry at climax, the astonishment, the shatter of every pretense at that instant of ecstasy…it's nearly as satisfying to me as the experience of orgasm itself." He waited, attention unwavering on her face.

"Haven't you ever had a man withhold his orgasm for your own pleasure, Billie? It's a privilege to me. A test of strength and generosity and self-control. It offers its own kind of pleasure. The pleasure of giving."
"It sounds supremely difficult," she said huskily.

"A skilled lover is also a skilled listener, Ms. Cort."
Despite the fact that I pride myself on sensing a woman's need, the occasion does arise when I have to stop and simply…ask."


Face-to-Face with Fantasy
Billie Cort is a journalist and writes for the magazine Illicit. It's the first time that she has to write an article about a male prostitute, a high-end prostitute who is working for a very elegant as well as expensive private club, that is. Instead of feeling thrilled though, Billie is self-conscious and when she meets Adrian, the star of Avalon, things are getting 'worse'. The man is a perfect, exotic creature. With a body to die for, Adrian is utterly handsome and sexy as all get out. Talk about intensity.

The owner of Avalon, the cold-hearted and mean b@tch Azure, said to Billie:

"Good luck, Ms. Cort." (…) "Enjoy yourself. Adrian has a wonderful way of sliding beneath a woman's skin. I'd be prepared for anything if I were you."

Truer words have never been spoken…

Adrian's seductive gaze unsettles Billie, she feels uncomfortable, however, at the same time it turns her on and the more they talk the more she feels attracted to him.





Adrian, the masked enigma, is a complex and fascinating character. He switched from being a high-end prostitute to an incredibly vulnerable and private man in no time flat. It was astounding. Billie, however, would not be misled and began to unravel the intriguing man. As a matter of fact, Billie was the first woman who really touched him to his core. Billie caught him off-guard, and she put his world upside down. Their mutual attraction was fierce and intense, the sexual tension was so palpable and thick that you could cut it with a knife. Also, Billie provided the link to the "normal" life, a life he thought was lost to him. She put everything into perspective. He fell for her because she was honest, warm and real. Besides, Billie epitomized the type of woman he was not used to, a woman he could fall in love with, a woman also who was longing to have a healthy and loving relationship. But Adrian didn't do relationships. This being said, Billie taught Adrian how to love but at the same time she terrified him immensely because he felt unworthy of her love.

What I found remarkable was the fact that Adrian didn't look for cheap excuses, he took all the blame.

"I'm the only one who went wrong, Rosie. It's not your fault, or Mama or Papa's.
Just mine. And then my refusal to see my life for what it had become--the road to hell."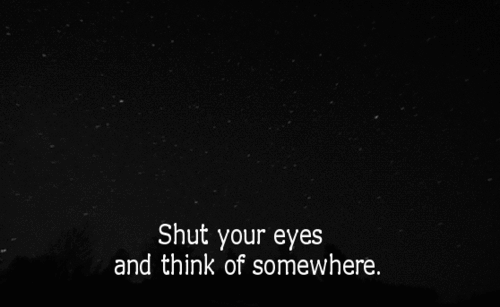 "It's because you haven't explored sexual boundaries of any sort, Billie," he went on, "I'd venture to say you're virginal in every aspect except the physical. Pleasure could become so familiar to you, so certain and reaffirming, if you felt safe and loved and sure about what you were doing. But you don't feel safe when you're giving yourself to a man, do you? It terrifies you."

"I want to show you what I do." He slid a hand along the back of the sofa and inched toward her. "I want you to know why women pay for me." Billie recovered just in time to flatten a palm against his chest. "Adrian, no."
He paused. "I'm sorry--no?"
"Right. That's what I said." She swallowed and felt like a child bypassing a jar labeled Free Candy.
(…)
"Our track record is beginning to worry me."
The dry comment brought a reluctant smile to her lips. "You don't hear 'no' very often, do you?"
"I can't remember the last time."


Sometimes the foreplay with all its sexual tension and chemistry is so stunning that this whole process is even better than the sexual act itself. Don't get me wrong. Their first "real" lovemaking was breathlessly beautiful, however, their make-out sessions, which I enjoyed tremendously, were incredibly lascivious and lush with emotion; they left me wanting more…and more. This story oozes sensuality and temptation as all get out, it's simply mind-boggling. In fact, the author writes chemistry with an irresistible force, you can't evade it and you can't help but fall for Adrian and Billie. It was so sublime I thought I might combust and I was happy to tag along when they embarked upon a very enticing journey into sexual oblivion. Well, it goes without saying that The Fifth Favor provides one of the best build-up I've ever read, and I believe that every woman needs a man like Adrian in her life. No, scratch that. There is only one Adrian and I claim him. He is mine and I do not like to share.

"I won't have sex with you."
"It's not required." A somnolent mask dropped over his features as he caught the top button of her blouse between two fingers and unfastened it. "I can touch you right here on this sofa, in a million different ways. Taste you. Take you to heaven and back again. I'm offering you the ultimate research for your article, Billie. You can say you don't want what I have to give, but I'll know you're lying."

They kissed, long and ravenous and angry. Catching her hand, he folded it against his chest, where his own heart beat a quickened, steady rhythm. Instantly the kiss softened, became languid, a little contrite, laced with lingering desire.
"If you write about us, he said breathlessly, resting his forehead against hers, "you'll owe me."
"A favor for a favor?" She kissed him again, her lips clinging to his. No one had ever tasted as good as this man.

"I share the blame. This is what you truly wanted to hear from me, and I admit it. I'm nothing. I have nothing of value to give you. No heart, not an ounce of love in me. It's all been fucked away."
"Shut up," she whispered, leaning her head back against the hard brick rather than look at him. "Shut up, Adrian. You're a liar."


Adrian's best (view spoiler)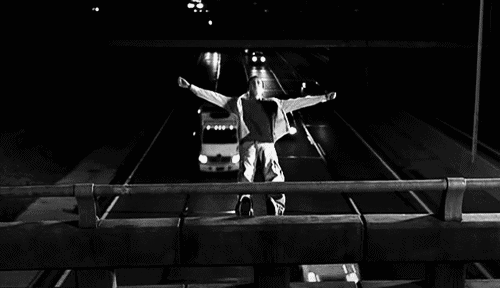 What didn't work for me
The Fifth Favor would have been one of my all-time favorite books IF…
…the ending had been better. It felt too rushed and I was slightly disappointed.

The mirror scene was BEAUTIFUL.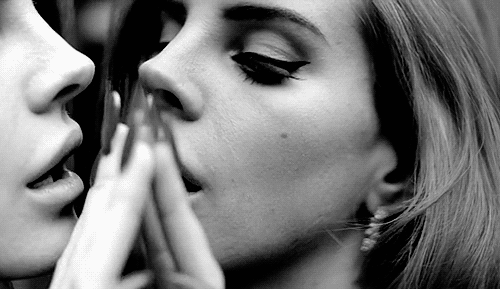 "What are you doing to me?" he groaned against her lips, his voice feverish and hoarse. "Whatever it is, don't stop. Don't ever stop touching me. Don't ever stop loving me…"
"I can't stop," she replied, her words shaken as she clutched his hair and stared up into his eyes. "I don't know how."


A shout out to one specific GR friend of mine
Adrian took Billie to heaven in a hammock. *bats eyelashes innocently*
I highly recommend you to read this book—I'm sure you won't regret it.

The Fifth Favor is a compellingly written escort story. This book will captivate many readers because it's an emotional read that features interesting characters and a very good plot. It's all there: a little bit of drama and intrigue, really good character, plot and romance development through emotion, steamy yet incredibly tasteful and beautiful erotic scenes. Do yourself a favor and read this book. This is erotic romance at its very best!

If you liked or loved Damaged Goods then you will enjoy The Fifth Favor too. Also, readers who didn't particularly likeEscorted might enjoy The Fifth Favor all the more. There is nothing clinical about this story. It will turn you on but at the same time it will warm your heart as well. Looking back now I'm still completely and utterly thrilled when I think of Adrian. He will strip you bare and he will be your pleasure, I promise.


As a side note
I would like to say thank-you to the author for writing a hero with a loving and perfectly normal childhood. When was the last time I've read that? Truth be told, I can't remember.


"What's your pleasure?" he asked from across the room. She met his eyes and leaned to remove first one pump from her foot, then the other. "You."



Steam 3.5 to 4
Chemistry 5
Sensuality 5
Eroticism 4.5


P.S. The Fifth Favor gets the Babalicious Stamp of Approval.