Review completed February 15, 2013

What a perfect little story. Loved it! Lanyon is a master at telling a thoughtful story with few words. Beautiful.




Our main protagonists are Mark, 29, a British spy and Stephen, 50, a doctor. Mark is in trouble after a mission has gone awry in Afghanistan. He's calling his former lover, Stephen, for help:


"Can I come home?"
He said without anger, "This isn't your home."


Though after a very short and brusque dialogue that includes some begging, Stephen reluctantly agrees to accommodate Mark.

Mark has been knifed and beaten during his latest op. Also, he is utterly exhausted and feels that something is wrong with him. He needs time to rest and recover, he needs a breather, however at the same time he needs to make a decision regarding his future. Two years ago Mark had let the Old Man talk him into one last job. But this one last job had turned into eleven assignments. At that time however, Stephen was not willing anymore to wait for him and he gave him the boot. Matters were complicated further by the fact that Stephen was afraid that one day Mark would be coming back in a coffin.


I closed my eyes for a moment. It felt years since I'd really slept. The glass was cool against my forehead. Why had I come back? What had I hoped to accomplish?


Once arrived at Stephen's home, Mark has yet to suffer a rude surprise. In fact, Stephen is (view spoiler)

While recovering at Stephen's home, Mark has plenty of time to think about his future and he comes to the conclusion that he wants to quit his job. He wants to retire to have another chance at building a life with Stephen. Because in the end that's what matters most. He never stopped loving Stephen and he hopes it's not too late to right a wrong.


Because I'm tired of lying and being lied to, of betraying people and being betrayed. Tired of risking life and limb. Tired of running. Tired…
Because it cost me Stephen.

The inscription on the flyleaf read: One thing is certain, and the Rest is Lies. At the time I hadn't believed there was any relevance in the rest of the quotation: The Flower that has blown for ever dies.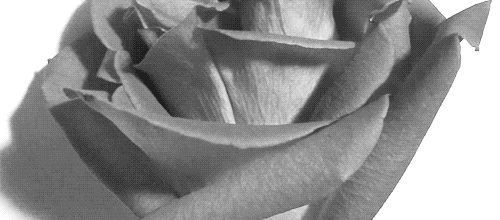 Stephen's life is quite the polar opposite of Mark's. Stephen is living in an old, comfortable house. His life is serene and uneventful, and he is working at a little community hospital. Simply put, his lifestyle is completely safe and boring unlike Mark's. He is the adrenaline junkie who is living on the edge, always looking for one last thrilling mission. Even though Stephen broke it off with him, Mark always believed that one day he would come back to Stephen. But Stephen wants him gone as soon as he is back on his feet.

Mark is probably suffering from nervous exhaustion and traumatic stress. To top everything off, he is afraid that he won't be able to adjust to a "normal" civilian life. It's obvious that Mark has to deal with psychological impacts that are not to be underestimated. Lanyon did a fine job at portraying the somewhat selfish, manipulative Mark and the quiet yet open-minded Stephen. Manipulating people became second nature to Mark. On the one hand it's understandable because it's a skill he needed to survive in his job as a spy. On the other hand though, Stephen was no longer willing to accept his behavior. He wanted a commitment and he didn't want him to risk his life on a daily basis. But that was two years ago and Mark missed the beat. Now Mark is back in the hope to pick up where they left off two years ago.


"I'm hurting you," he muttered after a bit, trying to lift off again. I hung on, knowing he would have to permit it. He wouldn't risk wrestling with me.
"Then we're even," I whispered. I felt the tension in his body but couldn't have stopped the words if my life had depended on it. After a heartbeat or two he relaxed.

Not all your Tears wash out a Word of it.
It hadn't felt like a betrayal, because…at that point there was nothing left to betray. Stephen had broken it off with me. Although, if I was honest with myself, I never believed for an instant that I couldn't mend that bridge. Needed to believe it. Because Stephen was my talisman, and his love for me was the dreamcatcher--the shining bit of improbability that kept away the darkest moments.
"Rub my belly for good luck," I whispered.
He smiled, not opening his eyes, and gently rubbed his hand across my navel.
"Now make a wish," I told him inaudibly, and kissed him.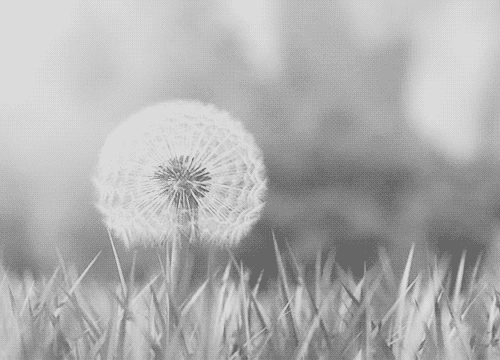 I Spy Something Bloody is a beautifully written little gem about a second chance at love. A story about reflection, a story also about forgiveness and coming to terms with what has been and what will be. To be honest, I was afraid that Stephen and Mark wouldn't be able to work things out, a failure seemed more than possible since the fronts were so hardened, and I was so glad to see that they were back on track by the end of the story.


In my whole life no one ever gave me permission to fall apart, to let go. He was the only person in the world who thought I needed taking care of, protecting.


Even though Mark came across as too needy/whiny at times, he was a likable character because he was believable. Also, I think he epitomizes the man who has a hard time to talk about his inner struggles and feelings. As it was, he wasn't used to show affection and love openly but the circumstances forced him to act and he was rewarded with a second chance at love.

I Spy Something Bloody is bloody wonderful and an all around great read! I am always amazed at the depth of Lanyon's rather short stories. You can expect very well developed and complex characters, an engaging plot, a lovely setting and prime writing. Perfect.


"The mistakes I made--they didn't have to do with anything but being afraid. I did love you. I do love you."