4.5 stars****Review completed February 17, 2013

Blurred vision…come to think of it, I guess it's more than blurred vision. Mark, take a reality check!




I Spy Something Wicked is the follow-up to I Spy Something Bloody. It's almost time for Halloween and happily retired British ex spy, Mark Hardwicke, is meeting his former teammate, Malik, in an old and abandoned building.


In the early part of the last century, it had operated as a funhouse. Now it looked like a haunted house. That was appropriate since I was there to meet a ghost.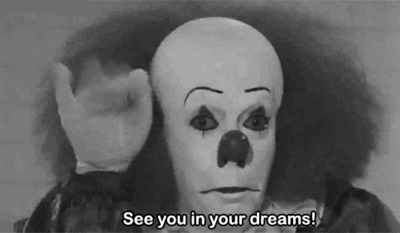 The Old Man needs his help. He wants Mark to go back to Afghanistan and use his influence with Pashtun tribal leaders in Helmand to support British and NATO forces against the Taliban in Operation Sword Strike. The Old Man wants him to accomplish a black op. Mark is shocked when he knows what they expect of him. Though since there is a price on his head he can't go back to Afghanistan. Ever.


I relaxed a fraction. "Sorry. I'm no longer in the help business."


Malik is quite good at making Mark feel guilty about the Old Man's situation. Talk about disgrace, scandal and the ruin of a brilliant career. Mark didn't want that for his former boss but on the other hand, he'd promised Stephen he wouldn't go back into the field. As a matter of fact, he didn't want to ruin his second chance at love with Stephen. He was done…or wasn't he?


"I don't owe him fuck."


Even though he let you walk away unscathed you don't owe him anything at all, Mark. I couldn't agree more!

Malik is giving Mark forty-eight hours to make a decision, however, after leaving the building, Mark is not ready yet to confront Stephen. This whole screwed up situation would require some little explaining to Stephen, that was bloody sure. Also, Mark needed to explain it to himself because he was convinced that he was done with his former job. After all, he washappy with his civilian life, wasn't he?


"I'm happy. The happiest I can remember. I wish--"
I wish it could have lasted forever.

What was it Dickens said? An idea, like a ghost, must be spoken to a little before it will explain itself.


Dear Mark,

I gotta give it to you straight, dude. With your actions you did exceed my tolerance limit and you gotta know that I didn't say anything against you in I Spy Something Bloody. I bloody liked you and I felt some kind of empathy and compassion for you. I did cut you some slack after all. But now I feel like I'm done with you. OMG, I couldn't believe it. I mean didn't we have the (almost) same situation in I Spy Something Wicked? Didn't we learn something? It's like going round and round over and over again. While I was forbearing with you in the prequel, I honestly don't give a f@@@ how you feel right now. Ugh. Dude, you are so good at drowning in self-pity.

Why would it occur to you to go back? Although I have to tell you that I didn't know how valuable your word of honor was in the first place, I know that you promised Stephen you wouldn't go back; you said you quit your job. Dunno what's so difficult to understand. Do I have to spell it for you…you…moron?! There's no getting round it to point out what a pathetic coward you are. Not having the courage to talk with Stephen because you knew it wouldn't go over well…that was so disappointing.


It didn't matter how hard I'd worked to prove myself over the last five months. Two years of insecurity and resentment lingered as was proved by this very conversation


And we all know that you lost your edge. Let's face it, Mark, you would come back in a coffin because you are not fit for your old job anymore. You got sloppy. Geez, you rendered me speechless and furious. Nah, just shut it coz I'm talking now! *fumes*


In the mountains of Afghanistan they have a saying: A wolf cannot outrun its shadow.


Oh please, spare me. Is this saying your pitiable excuse? Yep, I know there is more to come but still.


In the soft autumn darkness we came together, arms sliding around each other, holding each other close, entwined. The ghostly music tailed off, and there was nothing to hear but the slide and rustle of sheets and our rough breathing.
"I need you," I said. "I need you so much."
"You just take what you need," he urged me in that sexy whisper.


Yeah, Stephen is so generous and you are always so ready to take what you need.

Honestly, I thought that you have learned an important lesson in the prequel and I thought you would get past your fear of not being worthy of all this. Yes, all this is called love and affection. Trust, understanding, and concession. Geezus, sometimes you don't know s@it and you just fall back into old patterns. The selfish and needy young man who thinks he has the right to do so as he sees fit. There's a little problem though. A relationship includes two equal partners. They talk to each other, they don't hold back for Pete's sake! They are honest. Oh, and they don't lie by omission either only because they are afraid to talk about it. It's called give and take for Pete's sake.

But again, I had to wonder when you would step back…just once. It's about damn time that you dial it down. You know you are not the center of the universe. Let me tell you something, I adore Stephen. He has the patience of a saint and I've had my moments where I thought he'd deserve better than you. Yup, I have a little crush on Stephen. An older hottie who is wise, quiet, mature and generous. In fact, he is someone who gives love without holding back. Stephen is there for you, and he cares deeply for you. Sheesh, the guy loves you and you are considering breaking your word. Think. Again. I. Mean. It. Think. Again. Holy crap! Did I tell you already that I'm angry with you?

My state of mind when I think of you…says all, huh?




And this one…




My feelings for Stephen, however, are steadfast and strong…Stephen, take me, take me! Too bad you're gay. *pouts*




Well, in case you missed something essential here, I just wanted to point out that I loved I Spy Something Wickeddespite Mark being a coward. It's an intense, emotional, fierce, and fabulous little read. Needless to say it packs a punch, and I think that Lanyon is one of the best at telling engaging short stories that will grab you from the get-go. Bloody brilliant. I want more.


"Whatever you're thinking, whatever you've convinced yourself of, no. You're not here on sufferance. I love you. I love you so much it scares me. It's not reasonable to care this much for anyone, but…I do.(…) --Stephen