4.5 stars.****The final 30 % are stellar!



With all the erotica in popular culture now, many women have unrealistic expectations about what sex should be like. So when their actual experiences don't match with the fictional fantasies, they think something's wrong with them. But the reality is it doesn't happen magically, and a lot of men don't know how to please a woman's body--even if they genuinely want to.


Let's get this out of the way. Escorted is nothing like Damaged Goods. While Damaged Goods is more romantic, Escorted is definitely more realistic. As it was I loved the book as a whole and I especially loved Ander. Ander is such a gentleman, quiet and reserved. A man with true class! Granted, the beginning is filled with plenty of sex and it felt very sober and kinda detached and yet I loved the story nonetheless. You have to be patient and attentive because there are emotions even though they are not obvious to the eye. Also, the novel definitely ended very romantic.

Like Lori said "I don't have any unrealistic expectations. No romanticizing or anything."

I have to repeat myself. Don't go into this story with unrealistic expectations. Ander and Lori have an agreement. She pays and in exchange she gets sex. They talk a lot and Ander explains everything thoroughly. After all, he is meticulous as well as assiduous in his commitment to his job, and safe sex is very important. Ander wants to ensure that his prospective clients know what they can expect from him. After everything is settled they proceed to have sex on a regular basis.


He'd never looked at her like this when they'd had sex before.
It wasn't just hot, hungry, or needy. It was tender and possessive both. Like she was everything to him--everything he'd ever wanted.
"But you want me to come because you still feel second-best. I won't support this feelings. Ever. Go by yourself. And prove that having a man doesn't equal success.


It was beautiful to witness how their arrangement evolved from a first and rather somber experience of intercourse to f@@@ing and then finally they did end up making love. Granted, it was a long process yet very worthwhile. I was glad that I did invest my time to see them progress over (view spoiler)


Ander swallowed hard. "I knew I felt for you in a way I'd never felt for anyone before. Sex had never meant anything to me--except for business--before you. I've never had sex with any feeling. Never had sex without a condom before today. Not once in all my life. And you were awakening emotions I'd never experienced. I wanted to be with you, please you, protect you, take care of you. I don't know if it was love back then, but I didn't know what else to call it."


Also, I loved that both of them took a very healthy step back when Lori (view spoiler) It was similar to the saying "He who will reap must sow." Their relationship grew from a tiny seed to a blossoming flower of love, and when they were emotionally on mutual ground they made love.


He was smiling now. A new smile. One that was dangerous, almost predatory. It prompted a shudder of excitement along her spine and took her breath away. She clutched her last pillow, gripping it desperately as she resisted Ander's attempts to pull it out of her hands.
"It is unquestionably foolish to begin a battle when you don't know the full strength of your adversary," Ander murmured.


I loved their pillow fight. Ander had such a tender look on his face and I really, really thought…yes, they are going to kiss for the first time now. They did not. *pouts*


He wasn't just finding pleasure or escape in her body. He was finding something lost in himself.


While the sex was rather clinical in the beginning, the more I read the more I enjoyed their erotic encounters. The sex after the pillow fight or the scene in the elevator were excellent and their 'real' love making was beautiful. What I found so well done was the build-up of their chemistry. As you can imagine there was none at all when they met for the first time. If anything, it was a little bit awkward due to Lori's inexperience and insecurities. On the other hand, I have to say that Ander handled her and the whole deflowering story very well. In fact, he acted sure and steady (view spoiler) He tried to make her feel less nervous and he was understanding but at the same time he acted professional.


It was his job to act like a romantic escort. Ander was a good actor but with Lori he did not need to play an act.
Ander took a breath and moistened his lips. Then he admitted in a raspy voice, (view spoiler)

"Ander, just tell me the truth. Why do you keep stalling?" He swallowed so hard she saw it in his throat. But this time he didn't evade the answer. "I do want to. Desperately. I'm just…I'm just terrified."
(…) Why are you terrified of making love to me?"
"Because that's what it would be." Ander swallowed again. Looked horribly uncomfortable. But he managed to force out, "I've never done it before."


What didn't work for me
I think that the discord between Ander and his father could have been explored better. Also, I really don't know if it's realistic that a very successful twenty-six year old romance author is able to write hot sex scenes even though she's still a virgin. Lori claimed it's no big deal.
The term "sopping wet" is not one of my favorites and to be honest, I could have done with less sex in the beginning of the story. And last but not least Escorted could have benefitted from better editing.


While Ander taught Lori how to have great sex and how to ice skate, she taught him how to laugh and how to express emotion. And they taught each other how to value themselves.


"I will tell you to stop. I'll tell you to stop every time I hear you say something that implies you're not valuing yourself. You might as well get used to it. Because it's the only way we'll be together."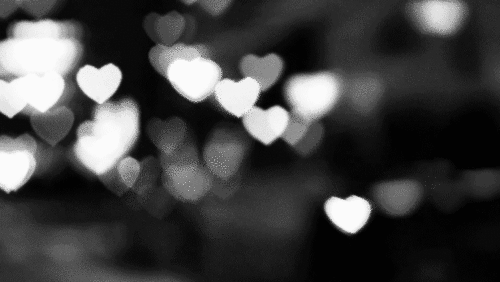 It's love.

Overall Escorted is a well-written story. It's fresh and different. Thousands of readers are swooning over domineering billionaire heroes who are into BDSM and have commitment issues. I ask you to give Escorted a chance. Who knows? Maybe you're going to swoon over Ander.