Review completed January 13, 2012

Fair Game is a prime example why I love to read M/M novels. Wow! These are the reading moments I live for! Did I say that I loved it?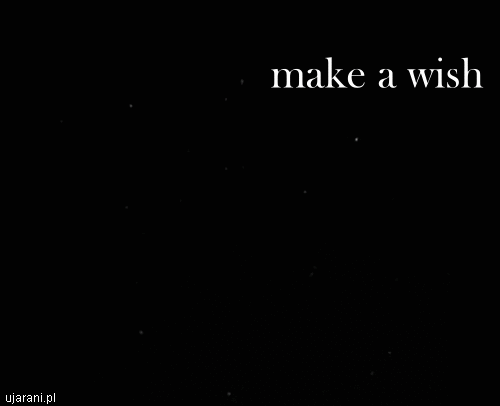 After sustaining a terrible knee injury, former FBI agent Elliot Mills is now a college history professor. As much as Elliot enjoyed teaching, he had loved law enforcement and he had always loved believing that he was making a difference in the world. He truly enjoyed setting right a few wrongs. However, instead of accepting a desk job, he preferred working as a history professor. But he missed his former job tremendously. Elliot not only lost his job but also his lover and fellow FBI agent Tucker Lance. They hurt each other immensely by not wanting to talk about the painful "incident". Both of them overreacted and in the end they regretted it deeply.


"The way I handled things?" Elliot snarled. "Christ. You've got a complaint about how I handled things? You're the biggest asshole on the planet, but you've got a complaint about how I treated you?(…)

The problem was that his newfound acceptance, this hard won calm, was too much like his reconstructed knee joint. It still worked, after a fashion, and it was mostly pain free, but it was not built to withstand prolonged, extreme stress--and nothing defined Tucker Lance like extreme.


Granted, their affair was rather short yet utterly passionate and intense. They never shared a lot of interests--except the same sense of humor and…fantastic sex. It was amazing how this wordless, instinctive sexual computability enabled each to give the other exactly what he wanted. Yet it goes without saying that they did not part on good terms.


And he missed Tucker. He'd been missing him for seventeen months. Even though he'd told himself that there had been nothing between them but sex--and the profession they both loved--he still missed him, still felt like a huge chunk of his life had been ripped out by the same bullet that put him out of a job.


When students start going missing on campus, Terry Baker's parents ask Roland Mills if his son, Elliot, could look into their son's disappearance. Elliot accepts rather reluctantly since he was still trying to glue his life together, and he knew it would be a mistake to get involved in the case. Even more so when he knew who was the special agent in charge of Terry's case: Tucker Lance. When Elliot is confronted by his former lover unwanted memories are stirred up.


All that wordless searching and that was what he came up with? Typical Tucker. Throwing it right back on Elliot. His lips parted. Yes, it was too late. It was seventeen months too late. That's what he wanted to say, what his hurt pride goaded him to say. But if he said it now, it would be the end.


As it was Elliot and Tucker didn't feel happy about working together. In fact, Tucker's antagonism was utterly palpable and Elliot didn't know yet how to deal with it him. Even though this was first and foremost about solving a case, and (view spoiler), ultimately it was the crossroads. They had to make up their minds if they still wanted to pick up where they left off. Bottom line: while solving a case they must face their past and failures as well as their feelings.


Let the games begin.


Fair Game is a perfectly balanced story and pretty fast-paced and very engaging. There is a very good murder mystery, some highly thrilling and suspenseful scenes that will make your spine tingle as well as an intense "romance". Although I'm not quite sure if I should be calling it a romance. Anyway, experiencing these two guys together is extremely satisfying in every sense of the word. Elliot and Tucker are pleasantly flawed, possessive in their intensity, and despite their shortcomings very likable and authentic.

It goes without saying that I really enjoyed seeing these two strong-willed and stubborn men get past hurt feelings, anger and pride to find a way how to deal with their problems and shortcomings that would allow them to live a well-balanced relationship.
While the action and suspense caused by the murder mystery was exciting to boot, I totally loved their action between the sheets and their heart-to-heart was profoundly emotional.



There was a terrible familiarity to it. A reminder that he had not forgotten nearly enough, nearly what he had reassured himself was far, far behind him. It was all there, buried deep but still flickering, like a short in his wiring, like an imprint on cell memory. Genetic code and the secret message was Tucker. The sudden unbearable sweetness of it made his breath catch and his eyes sting. Turned his guts to liquid with furious longing for that touch--that touch and no other.


Fair Game really thrives through plenty of emotions and feelings. The sex between Elliot and Tucker is indeed likethunderclouds tumbling through the summer sky. I'm not a huge fan of frantic sex scenes but I have to admit that Lanyon does them extremely well! Oh my, it was hot as all get out, erotic and oh-so lush. I totally devoured this book; it was a fabulous read!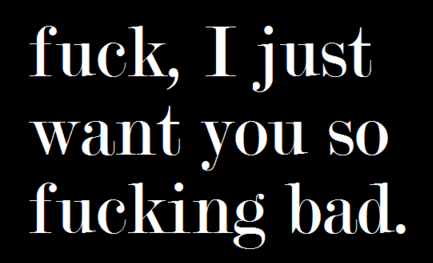 "Yeah?" Elliot murmured. "What I want, really want, is to be f@@@ed. I want you to f@@@ me."
"Oh God," Tucker muttered. "I want that. I don't think a week goes by I don't dream about it. The way it feels to move inside you. The way your body grabs on like tight velvet. The sounds you make, like having me inside you is the best thing that ever happened to you."

Just the astonishment of being naked together again, of putting hands on each other again. There was something about it, the concession of placing your trust--literally your balls--in another man's hands.


Lanyon's writing is excellent and beautiful. Despite the seriousness of the plot there is some well-placed banter to be found as well.


"I don't recall you playing much tennis. As for the gymnastics…" His sexy browl of a laugh seemed to snag Elliot in the guts. "Yeah, you do have some beautiful moves as I recall. They didn't require a lot of footwork."

"Okay. Thanks for staying on the line. You'll be pleased to know I feel like an idiot."
"Try the engine."
"Now you're just making fun of me."
"Well yeah, but try the engine anyway."
The engine purred into smooth life.
"All systems go."
"Roger, Houston. Have a nice flight."


Once again, it is so blatantly important that a couple must communicate. Lack of communication will always cause pain and misunderstandings. Elliot and Tucker never had a heart-to-heart about what happened and more importantly what followed suit: the fallout, hurt feelings, fears for the future etc.


"I know," Tucker whispered. "There's nothing you can say to me I haven't said to myself."


Also, I'm always amazed how much the author packs into his rather short stories. 216 pages is short after all but I never feel like something is amiss. I figured out who the villain was when (HUGE spoiler)(view spoiler) Overall I totally devoured this riveting story. In fact, I've only read three books by this author and Fair Game is the very best so far. If you enjoy a well thought out murder mystery with well developed and complex characters, great dialogue as well as some lascivious man on man action then don't miss this story.
Recommended read.