Review completed January 23, 2013
"This symbol is a seal. A personal signature representing a demon. A high-ranking demon."
I certainly didn't want any low-ranked demons loitering about the place. "So…what does that mean? I've been cursed?"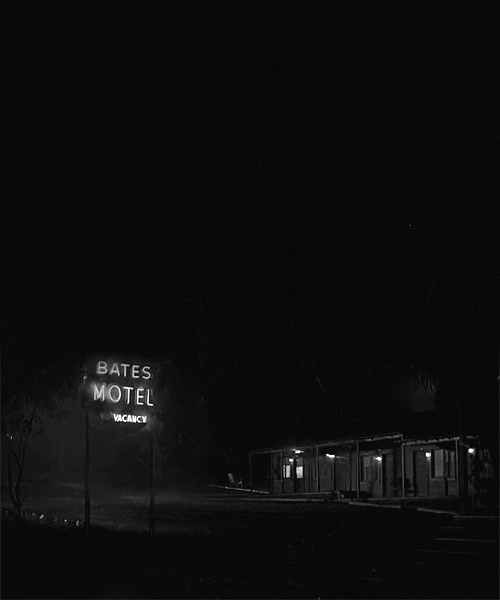 I assured him all was cool, although I couldn't help wondering: If God works in mysterious ways, why shouldn't the Devil seek temporary employment in a mystery bookstore?
The Hell You Say
is the third book in the Adrien English series. Our hero, Adrien English, is a bookstore owner as well as a mystery writer and a part-time amateur sleuth. Adrien's young employee, Angus, is receiving weird and creepy phone calls.
The Boy
is terrified. Adrien doesn't know a lot about Angus except that he is a student. Angus is finishing up a program at UCLA that seemed to entail plenty of courses in folklore, mythology, and the occult. In fact, Angus is a
(view spoiler)
Adrien encourages him to talk to his lover Jake who is a detective and might be able to help him, however Angus declines Adrien's offer. Adrien gives him some money and tells him to take a little vacation until everything blows over. When Adrien is getting strange phone calls and Gabe Savant, a bestselling author who is heavy into the occult goes missing, as well as dead bodies begin to turn up, he starts his 'own' investigation. Savant has uncovered evidence of a real-life, secret cult, an organization which has preyed upon young and naïve people in Los Angeles for the past two decades. Savant planned to expose that cult and its leaders. Hence, while trying to help Angus and Savant, Adrien has set himself up as a target too.
(…)and hauled me outside, where I had an up close and personal view of what appeared to be a pentagram drawn in blood on my threshold.


If you want to peruse the dark side then read this story. The Hell You Say is not uber creepy but it has its thrilling moments that will make your spine tingle, that's for sure. There is plenty of talk about the occult and Satanism, candle magic, Wiccan etc. Funny thing is, even though the story has a kinda disturbing feel to it I've had to laugh a lot. Believe me it was so much fun! In addition, the cast of secondary characters is vivid and well-developed. You can't help but love the interaction between Adrien and his somewhat over-protective as well as overbearing mother, Lisa. As always, Lanyon's writing is excellent, smooth, intelligent, witty and very engaging. The plot/mystery is well thought out and will keep you turning the pages. Add in the fact that Adrien is at his snarky best and you have another Lanyon winner.


"Sure. Tell him Sarah Good called. He knows the number."
(…)
Sarah Good. One of the first of the Salem witches to be hanged. Cute.
Well, on the bright side, at least the kids were getting some history at school.
"He's a powerful Duke of Hell who commands twenty-six legions. He appears as a beautiful noblewoman riding a great camel. It is his office to tell of all things past, present, and future."
My demon was a camel-riding transvestite? The Devil Wears Prada, indeed.
Jake Riordan
At 28 % I've had my first WTF moment. Jake and Kate. Kate and Jake. Kate
(view spoiler)
Not sure what to tell you. Hell, I mean at 66 % I was fuming when Jake
(view spoiler)
Yep, Jake, I have a serious crush on you but take
(view spoiler)
and go to hell (pun, anyone?). It was beyond words! Jeez, I guess I've had a heart condition too at that very moment. I swear I was close to throw something at him. Although it's too bad that he is a fictional character and was hiding out in my Kindle.
(view spoiler)
Duh? Blah blah blah blah blah blah blah blah. Jake, spare me, you…you…that's not well-worded…I can't tell you. Grrrrrr!
It's time to make up your mind, Jake!
The relationship between Jake and Adrien is very precarious and they have a long way to go yet. Jake telling Adrien he wouldn't compromise an investigation to protect himself was a lie if I ever heard one. Oh, I was furious! Jake, Jake, Jake…you are such a gutless jerk!
My friend Lenore told me to cut him some slack. He comes from an Irish Catholic family after all and to top it all off, he is a cop. Poor Jake. *pets* I'm all for honesty and straightforwardness, though. You can't lie for your whole life. You can't deny who and what you are. As a matter of fact, you just can't go on like that. I want Jake to come out to everybody and I want him to live his life and to love the person he was meant to be with in the first place. And
(view spoiler)
Ugh.
Rant over. That's all. Oh, wait…
The Hell You Say
rocked! I'm off reading book 4,
Death of a Pirate King.
"So, this demon's seal at a grave site would indicate what? Human sacrifice in exchange for treasure and sexual favors? It sounded like a frat boy's dream come true.