Review completed January 31, 2013

He smelled like soap and sleep and bare skin. He smelled familiar. Not the déjà-vu familiar of Guy or Mel. Familiar like…the ache in your chest of homesickness, of longing for harbor after weeks of rough seas or craving a fire's warmth after snow—or wanting back something you should never have given away.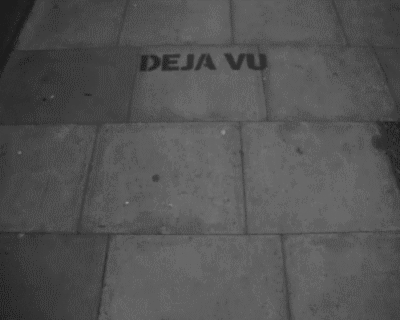 Adrien was sleeping on his sofa when he heard a faint but persistent scratching. Someone tried to break into his bookstoreCloak and Dagger. Even though he is calling nine-one-one they put him on hold at three in the morning. That's why he is calling Jake for help and his former lover comes to his rescue immediately. Jake who had hidden his homosexuality from his fellow cops as well as his family and friends for nearly twenty years is not in the closet anymore. He resigned from LAPD, came out to his family and (view spoiler) Now he is working as a PI.

"Don't take this the wrong way. I didn't come out for you. I came out because I had compromised everything that I believed in, everything that was important to me. You were part of that, sure, but it wasn't just about you."


Bookshop owner, part-time writer and amateur sleuth, Adrien English, is recovering from open heart surgery. Also, he has to go through cardiac rehab sessions. There is a huge team that takes care of him which included his cardiologist, physical therapist, exercise therapist, dietitian, and a shrink. Though Adrien didn't really care for any part of his cardiac rehab. As it was, he didn't appreciate it that everyone scrutinized him so closely—his recovery was almost unbearable. To top everything off, he hated Dr. Shearing's poking and probing into his emotional state. And even though he knew that he would probably outlive his mother, that he would really be more than all right again, he can't seem to feel anything right now. He can't seem to be happy. And he doesn't want anyone in his life right now. Adrien feels exhausted--physically and emotionally drained. He has no energy or motivation at all. And the break-in felt like way more than he could handle.

"I don't know what's wrong with me."


I know what's wrong with you, Adrien. You can deny it all you want but I think you are depressed.

A construction crew is renovating Adrien's bookstore Cloak and Dagger. They make a gruesome find when they discover a very old skeleton that has been hidden in the floorboard of Adrien's attic. Adrien's place was built back in the 1930s. Originally it was a hotel called the Huntsman's Lodge. Back in the 50s a murder took place in this hotel. In fact, it's the skeleton of Jay Stevens, a part-time musician and full-time hustler. He has been murdered in 1959.

Bodies under floorboards would not be good for business. Not even at a mystery bookstore.


After another break-in Adrien hires Jake to investigate the murder case as well as the break-ins because his physical condition doesn't allow him to track down leads in this very cold case.

"Believe it or not, once upon a time I did actually solve a number of police cases without your help."


Adrien and Jake have come a long way. Their road was bumpy and difficult and yet with enough persistence they could achieve their goal. You can't help but cheer them on and they truly deserved their HEA. While Jake gradually redeemed himself inDeath of a Pirate King, he more than makes up for his past behavior in The Dark Tide.

"I can't promise that I'll never hurt you again. I never deliberately hurt you. I wouldn't deliberately hurt you. But…"
"Yes," I clipped out, "I know. Hurt happens."
I heard that long weary exhalation. "It does. That's life. It's the good and the bad, the ugly and the beautiful, the wins and the losses. I never thought you'd be too afraid to try. I thought you were stronger than that."
I hoped to hell they'd never used him in trying to talk potential suicides down from ledges.
"(…) I can't promise you"—I stopped, tried again—"that I can let go of everything that happened between us. As much as I want to. As much as I feel like I should. You've called it right. I am angry, and I guess I am hurt. I want to trust you…but I don't even trust myself anymore. All I know." I had to stop again. I took a deep breath steadied my voice. "All I know is, I can't …face you leaving right now."


In The Dark Tide the emotional struggles go on, mainly because Adrien is afraid to get hurt again. Also, I felt that he wasn't quite sure what he wanted. Plus, the reappearance of Guy and Mel did not make me any happier either. Ugh. *pulls hair* Now and then I was so ready to yell at him "Adrien, make up your mind already.He is It's in front of your nose—so take him it or leave him it!" With that said, he realized that it was not about Jake—or at least it wasn't just about Jake. Most of the problem was Adrien himself. His inability to trust Jake as well as his inability to accept that he might get hurt again.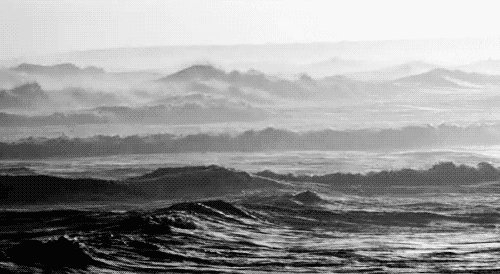 You know what it is? It's a dark tide sweeping in and pulling you out into the deep. Way out. And you go with it even when you know the end will be your destruction, because you're too afraid not to. You'll trade your soul for one day, one hour, one minute more of safety. It's why people do the things they do—that dark tide dragging them along like an undertow.
(…)
I thought how Jake had swum in that dark tide for most of his life, and yet somehow kept from going under.


Yes, Adrien, you have to ask yourself why you wouldn't trust Jake…

Jake needed and wanted Adrien to forgive him. And he wanted another chance to make things right. Even though ne never voiced the important three words in the previous books, it was obvious that Jake was in love with Adrien. There was nothing he wouldn't do for him. In fact, Jake was very understanding and he supported Adrien unconditionally in The Dark Tide. He took care of him after his surgery and he respected Adrien's wish for breathing room when he needed to rethink their situation, when Adrien wasn't sure how he wanted to go on with their relationship. I loved this "new" Jake--a rather relaxed, quiet, sweet, tender, and caring man.

"I cried. And then I begged. You're damn right I begged. I promised—not that I had anything worth promising—but I was willing to give anything for you to be able to walk away from that." His smile was the rare one, the wide and unguarded one. "And you did."


Jake whispering against my face, "I missed you."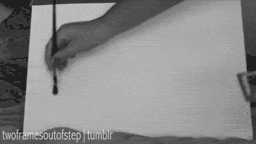 Let's face it, I had to bear a lot—emotionally speaking--while reading this series. However, in the end it was so worthy of all my anger, pain, frustration, and exasperation. They've come full circle. *Baba beams*

"You were the first in every way that counted. You were the first guy I ever kissed." He smiled faintly, unreadably. "Come to think of it, you were the first guy I had sex with in a bed."


I know I sound like a broken record but Lanyon's writing is excellent. With The Dark Tide Lanyon provides another solid and engaging mystery. Adrien's overbearing, overprotective and ever-present mother Lisa, his stepsister Emma as well as a horse, an alley cat and a puppy crank up the entertaining factor perceptibly. Plus, I think that Lanyon did a fine job portraying a recovering heart patient. Adrien is tired, physically and emotionally drained and unmotivated, and yet there is always room for his snarky and deadpan humor which made me smile time and again.

"What?"
"You just seem…different."
"I am different. I'm an imposter. I killed Adrien two years ago and buried him under the floorboards. My real name is Avery Oxford."
He seemed to think that was unreasonably funny. When he stopped guffawing, he said, "You seem the same but…older."
"Uh-huh. I hope you're not counting on a pay raise anytime soon."
"Not old. Older. Or more…"
"Wiser? Mature? Worldly?"
He was grinning. Yeah. All of the above."

******

"(…) My father was an original."
I couldn't help remarking, "So were Vlad the Impaler and Adolf Hitler."
"Don't be bourgeois, darling." Lisa gave me a chiding look. (…)



The Dark Tide is an excellent end to a great series. Granted, I wasn't swooning over the too weak first book, however, I thoroughly enjoyed the sequels and I loved book 4 & 5. If you haven't read anything by Josh Lanyon then I recommend you to give this series a try because it's definitely worth reading. As a matter of fact, I'm sad that I'm done with it, and I will miss Adrien and Jake greatly.

"I love you," Jake whispered. "Are you strong enough for this?"


My ranking:

1) Death of a Pirate King
2) The Dark Tide
3) The Hell You Say
4) A Dangerous Thing
5) Fatal Shadows