REVIEW EDITED/COMPLETED JULY 9, 2012

F***ing Bunny Slippers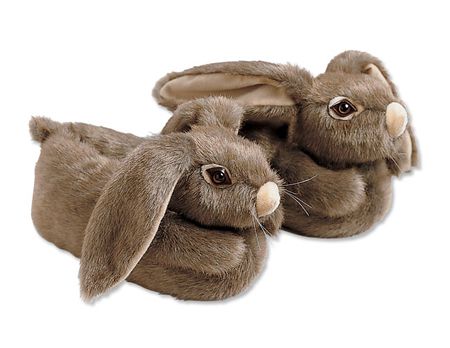 Dear Austin,

I have read your story Shattered Glass. Well, I wanted to know what the fuss is all about, and…wow, was I ever impressed!Your creator, Dani Alexander, has written an amazingly good book. Give him my best please. I do hope he will continue to write such compelling and entertaining stories.

Okey-dokey, let's get down to business, my dear. What the heck is wrong with you? I mean do you really have a bunny slipper fetish and not a c*ck sucking fixation? Think it over. Again. My guess? You're addicted to both, Austin. Do you remember when your fantasies were filling with images of Peter's mouth on naked things of yours? You were thinking about naked things with a guy. It was pretty surreal, wasn't it? Of course at that time you were so not gay. You don't go twenty-six years before the gay gene suddenly just kicks in, after all. Oh, yes, when pigs fly!*cough* Austin, my dear, you were in complete denial.

Let's talk about Peter now. Well, I didn't particularly like him in the beginning of your story. But. Somehow he grew on me. And the main point is that you love him. If you're happy then I'm happy too. You didn't want him to waste his life busing tables. You were obsessed with his freckles, his bunny slippers and his lips. Uh, yeah, Peter was a witness and possible person of interest and you were dating him (a whore) while working on the vice squad. I'd say that's a pretty bad call. But then again, Peter made you incredibly horny all.The.F*cking.Time. Eventually you got it that Peter is not a whore anymore. Oh, and let's not forget your fiancée, Angelica, who didn't want to talk to you anymore. It was kinda understandable, wasn't it? Dear Peter is playing you like the Philharmonic's conductor, and he alternated between hostile, affectionate, murderous, manipulative and horny. Let's not forget the death kid either. He made you think. Again. When you slowly peeled your life apart, it really helped you to realize how lonely and afraid (view spoiler) must have been. A dawning of understanding washed over you. Peter was the (view spoiler)that could have been. And some piece of you believed the universe gave you a do-over.

Was I ever glad when you recognized and accepted your sexual orientation. Finally you were fully embracing the gay. But then again, you still believed that you were unlovable. Austin, you are so f*cked up. And Peter was going to break you. That said, this special moment did come and finally you broke. It wasn't a visible fracture, and you didn't sob or explode into anguish. You didn't give in to your vomitus urge that came from the burst of self-loathing. But you just shattered nonetheless.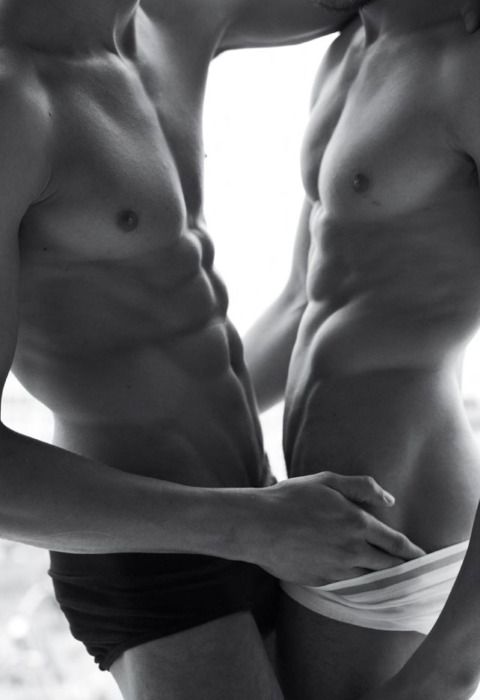 Your father and mother are hypocritical abandoning homophobic assholes. Unfortunately. Gosh, you made me laugh, Austin, when you told your father about your ho-mo-seckshuulboyfriend. OMG, Austin Glass the Homo-extraordinaire Strikes Again. BTW, I loved your favorite term Butt Pirate. LOL

I really adored Angelica, your fiancée (uh, excuse me, ex-fiancée). She is a very kind and uncomplicated woman. Sure, you hurt her by being gay but in the end she took it quite kindly.

There's a cast of very interesting secondary characters. Admittedly, I'm not very fond of Darryl, the prick, even though I liked him saying eeny meeny miney homo… *cough*

I liked the bipolar and hypomanic Cai. I'm not sure yet if I'll be joining the Cult of Cai though. And I don't think he's the next coming of Christ either. Then again, I have to admit that Cai is a very special and complex person. You know I think that Riley is super hot! YUM! Would love to see more of these two guys.

Further, there was this strange creature called cat. I loved your description: The cat? looked maimed, or burned. Her random tufts of fur were indiscriminately stuck between bits of pink skin. It was like a four-year-old had used dust bunnies from under the bed to create a collage of fur on a burlap canvas. The cat reeked. The thing was a walking biohazard of stale tuna seeped in sun-soured milk. Oh, I'm gonna spare you the rest of your fabulous description though. It would be too much. Yeah, isn't it bad enough already? No, wait, just one more little detail."You're like a self-published pet porno." LOL Austin, I'm with you because I'm not particularly fond of cats either, however, I'm a huge dog lover!

Austin, could you do me a favor? Do tell your creator that I loved your story. I really dig his writing. Maybe it was not new, however, it felt kind of different; it was refreshing and authentic. Dani's writing is full of passion, that's for sure, and I think he's a man who loves to laugh because I really liked to indulge in his well-placed humor. *grins* Having said that, I'm pretty sure that Dani doesn't take himself too seriously either. As it is, your story provided some hearty laughs. I love it when a book can make me smile and yet at the same time I need some kind of emotional depth as well. Overall, your story provided both. Do you want to know what else I did like? I adored the well-drawn and complex characters, the good and hilarious dialogue, the interesting plot. There were some nice twists that I didn't see coming as well, and last but not least I really liked the sex scenes. Even though there was no penetration at all, they were oh so hawt and very intimate. Austin, I hope you appreciate it that I can't think of anything that I disliked. I assure you that's no mean feat since the more I read the more critical I get. Oh, yeah, for once no lamenting at all. Be happy!

Take care and all the best,

Baba



P.S. Tell Cai that I'm looking forward to reading his story. I hope it will be released very soon!