"I want to be your first and your last. I love you, Julianne. I offer you my heart and my life.


So lovely, isn't it? Well, there's more but it's kind of a tiny spoiler. (view spoiler)

The man is in love. *throb, throb, throb* Ah, yes, that's my heart. Can you hear it? Gabriel is definitely DEE-lish! Gabriel is worshipping his beloved Julia. She's the light that would shine in his darkness, and he'd do anything to protect her.


"She is not my equal; she is my better. She is my sticky little leaf."


Gabriel's Rapture picks up right where Gabriel's Inferno left off. Gabriel and Julia are spending some time in Italy. He is teaching her the pleasures of sex. It was a lovely part of the book. You could feel their love and they were truly happy. *bliss* However, when they return their happiness is threatened by intrigues, and the resentment is palpable. Gabriel and Julia's love is on the verge to succumb to the "enemy". But Gabriel said to Julia:


"Not even Hell could keep me from you."


I really enjoyed their interaction. It was enthralling and thoughtful.


"Everyone wants to know where evil comes from and why the world is riddled with it. Why doesn't anyone ask where goodness comes from? Human beings have a tremendous capacity for cruelty. Why is there goodness at all?


Gabriel found redemption. He began to realize how he'd been given chance after chance. He found grace and love but he'd thrown it away repeatedly. But Julia told him:


"Grace isn't something we deserve, Gabriel." Julia said softly. "It comes from love. And God wraps the world in second chances and sticky little leaves and mercy, even though some people don't want them."
Hi kissed the back of her hand. "Precisely. In the crypt of the Basilica, something happened. I realized you couldn't save me. And I found--peace."
"Sometimes we search for grace until it catches us."
"How are you not an angel?" he breathed.(…)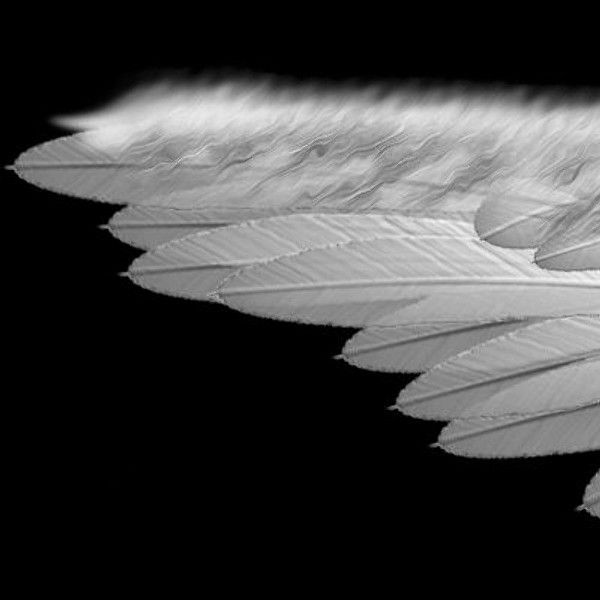 I loved the part where Gabriel is reminiscing a lot. He is asking for forgiveness and he is expressing his guilt. Gabriel is by far not perfect. When he is troubled, his bottle of Scotch is his dear friend. Did it help, Gabriel? I doubt so. Of course he knew it and he realized that he needed to do something before he became trapped by his old coping mechanisms. He didn't want to ruin is future, after all.

Gabriel is always afraid to loose his beloved Julia. For that reason the atmosphere felt a bit sad and melancholic at times.

The conflict with the university's administration was excellent. It was really mesmerizing to witness their struggle. In addition, the author pulled off quite an amazing plot twist when he includedThe Letters of Abelard and Heloise. Wow, I adored it--it was very clever and enchanting at the same time!

My GR friends know that I'm a sucker for great quotes. One thing's for sure, Sylvain is a very talented author and provides some wonderful quotes. Always. Books are a matter of the heart. I loved Gabriel's Rapture but somehow I had a hard time to decide how to rate this story. While I was incredibly wowed byGabriel's Inferno, I felt that something was missing here. With that said, I believe that Gabriel's Rapture would have benefited from tighter editing in parts. Once or twice it dragged a little bit--it's nothing major, though. Further, there was a scene between Gabriel and Julia when he was talking about his past, and Julia judged him rather quickly. I found her behavior pretty self-righteous, and it didn't suit her at all. Where was the shy and kind-hearted woman?

Again, Sylvain writes with great care for details. I adore his way of intertwining literature, art, food & wine and music. You have great taste when it comes to music, Sylvain. Kudos! I was listening to Peter Gabriel's Blood of Eden all day long. So beautiful.

The love scenes are not overly steamy and yet I think they accommodated Julia. I don't see the shy and innocent woman as a sex goddess, after all. They are nicely done and you will find the best love scene at the end of the book. Yes, I agree, there's a huge difference between eros and lust. The romance between Gabriel and Julia is very charming and heart-warming, and they truly deserved their HEA! Enjoy!


To my Beloved, my heart is yours and my body. My soul, likewise.


ARC courtesy of Omnific Publishing. I appreciate it very much--thank you!