1 star. DNF at 52 %*Emotional porn at its worst.




I was seriously thrilled to read this book coz let's face it. How many times can you meet a hot fifty-year-old hero? Yes, please. I'm game anytime! Um…Adam's gorgeous physique was the best aspect of this story. I am honestly surprised when I look at this high average rating. Have I read the same book? What's wrong with me? Well, I'm going to tell you what's wrong with this book. Just keep in mind it's only my opinion though.

Beware, my inner bitch is speaking.

It starts off with Adam lying (view spoiler) and he's sporting a hard-on. Two words. Not believable. I remember how painful a sunburn is and I didn't want anyone to touch that part of my skin let alone lying on it. And I sure as hell didn't have sex on my mind. Nope. Also, if he was (view spoiler) with his Kitten? Why did he have a boner? Shortly after (view spoiler) Adam is able to fuck Kitten's brain out. All the fucking time. Whew. I'm speechless.




His dick exploded…




Come to think of it, the twitching and rock-hard cocks, dicks, hardening nips, nipples, tits, asses, tightening balls…or whatever were all over the place. Let's not forget the exploding dicks, the cries and shouts and God, yessss, yessssss, ahhhhhh, ohhhhhhhh, oh my, the moans, the moans , ahhhhhhh yessssss. Ohhhh, s@it. And all those waterworks, the sob fests etc. All. The. Freakin'. Time. Adam is another pitiable hero who has a hard-on 24/7. OMGGGGGGG. More plot please. Less sex and above all BETTER sex. I mean we're talking about a full length novel not a novella where an author has to stuff the sex into the "story line." Um, what story line anyway?

Oh, yeah, let's f@ck...it's no biggie after all.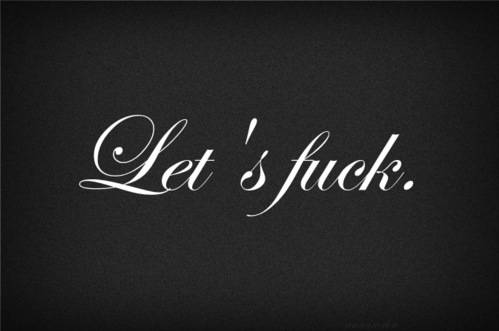 Adam used some devices to pleasure his slave. Reading this book was torture coz I was incredibly irritated. I'm glad it's over.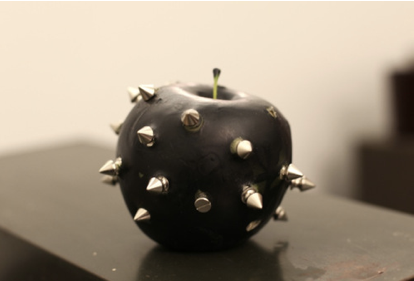 The main characters as well as practically the whole secondary cast of characters have to deal with either death of loved ones, or rape, abuse, and psychological problems. Now I'm kidding but I was wondering if Adam posted an ad on the 'Net. I'm looking for partners to establish a high-end BDSM club. Please contact me when you're into the lifestyle and you have experienced either death of loved ones and plenty of anguish or physical and emotional torture in order to seek out females who have survived loss, rape and abuse. Said females will be healed through kink and plenty of love. Satisfaction guaranteed. I know I'm a bit sarcastic but I couldn't help it.

Seriously, I almost expected to deal with a dead gold fish as well. Um, the dead gold fish was a wild guess. But wait a second, Bambi died too. Excuse me, it was not quite Bambi, the (view spoiler) Yup, poor Kitten had (view spoiler) Guess what? Still(view spoiler) she has…hmm…yes, of course…she has sex on her mind. Within 24 hours she will be thoroughly fucked again, including the whole shebang (chained, blindfolded etc.). Please, let's get real here! I know, Baba gets a tiny bit bitchy now, however, I think I'm really in the swing of things at the moment. Well, and then I've had lots of other issues. The heroine was giggling all the giggling freakin' time. It was incredibly annoying! Don't get me wrong. I can deal with one or two giggles, for sure, but it was simply too much. Besides, giggling heroines are a huge pet peeve of mine.




This is not my inner goddess (plain creepy) speaking but probably my inner bitch. There were some inconsistencies regarding the virginal heroine. On the one hand, she blushed and was insecure and a little bit awkward which is normal for a virgin. On the other hand however, she turned into a sex goddess in no time flat. She could take anything Adam dished out. Really anything. Wow. Yep, Baba, rein in your jealousy please. Accept that you are an inferior sexual creature. There. I said it. I remember that my first time sucked ass and I can't remember that I was a sex goddess within 48 hours. It took me a little bit longer. Besides, she is seriously needy, whiny, and clingy. She wants him, only him. Adam, don't send me away, I need you! Ugh. And another sob fest. Now let's not blame it on her being in a subdrop phase please. Even without that she was pathetic! Geeeeee-zus. Also, I hate it when MCs are ASSUMING what the other one is needing, wanting, expecting or thinking. Just have a serious talk already and be honest with one another and then you can stop groping in the dark. *insert major eye roll moment*




The constant inner monologue irritated the hell out of me! And the day I don't have to read the term "ka-thunk" anymore, cannot come soon enough! Overall there was too much repetitiveness, i. e. ka-thunk, breathy voice, breathy words etc., etc. The writing is uninspiring, boring, stilted, and cheesy. Just 'blah'. Also, I don't want to be emotionally manipulated. I hate it! If the goal was to make me cry or to feel sorry for the MCs, then I have to say that the author failed big time. Not once did I cry while reading this story. If anything, I got more and more irritated and I wanted it to be over ASAP.




Here are a few "quotes":


Her clit stood at attention.

(…)watching as she closed her eyes and threw her head back with abandon when he began to slap his dick against her clit.

"Your kitten wants her Dom to pet her pussy. Now, Sir." Karla raised her head off the pillow to snarl at him.

"Ohhhh, ohhhhhh, yessssssss! Oh, shit. Oh, dear Lord. Yessssss, Adam!"

She screamed again. "Yes! Please! Don't stop! Please, Sir!"
When he took her swollen clit between his lips and sucked, she let out the loudest, shrillest scream yet. Dear God. Could the neighbors hear? Who cares? "Ohhhh! Ohhhhhhhhhhhhh! Shit, please don't stop!"

Master Adam laughed. "That's it, baby tiger. Ride the wave. Ride it for all it's worth."
She was his baby tiger. A giggle erupted, bordering on hysteria.


The sex wasn't erotic either, let alone sensual. If anything, it was mechanic, repetitive and tedious. Some terms were mighty odd, i. e. nether-curls, quivering hole (not her a@@hole). Plus, her clit stood at attention. Duh? That must be a very huge clit. And Adam's dick slapped her pussy. Seriously?? The endearment 'baby tiger' wasn't appealing either.

I'm just bored.




I don't want to flatline. Onwards!





Obviously I didn't feel 'it'. Dunno. Rant over.


P.S.
Everyone loved this book you might as well just ignore my rant and read it. Good luck!