4 stars.****Review completed August 12, 2013




Ashleigh Keaton always wanted to be invisible due to her horrible past (not a real spoiler when you have read the blurb)(view spoiler) Ballet has been a compulsion for Ash not a real pleasure. And due to her trauma she felt compelled to dance. Her path leads her to England and to the London City Ballet, specifically to The Great Rubio who had been her inspiration for many years.

When the prima ballerina of Sleeping Beauty pulled a muscle before her Act Three entrance, Ashleigh is the only dancer available with her shade of jet black hair who can replace her. Ash is frantic because she is not good enough to dance with The Great Rubio center stage in front of a packed theater. Besides, the shoes she is wearing are too soft and her others are not broken in yet and would make too much noise. Soft shoes are good to dance in the background but not good enough to do a prima ballerina's demanding pointe work. And Princess Aurora of Sleeping Beauty required a lot of demanding pointe work. Though the director is relentless. She has to dance despite her unfitting shoes. Within seven minutes she must be prepared to be on stage with Rubio. She hurries back to her dressing room only to end up in front of a locked door. A mysterious, very tall and handsome man with wavy dark hair is able to unlock the door for Ashleigh in no time flat, and he helps her to get ready.


"I only had seven minutes," I said, turning back.
"I'm so sorry. I--"
He waved me off. "Fly free, little ballerina. Go."


After an 'adequate' performance, considering the unfortunate circumstances, The Mean Rubio invites Ashleigh to a party. What she doesn't know yet is (view spoiler) The story takes it from there.


wake1 [weyk] Show IPA verb, waked or woke, waked or wok·en, wak·ing, noun
verb (used without object)
1.
to become roused from sleep; awake; awaken; waken (often followed by up).
2.
to become roused from a tranquil or inactive state; awaken; waken: to wake from one's daydreams.
3.
to become cognizant or aware of something; awaken; waken: to wake to the true situation.
4.
to be or continue to be awake: Whether I wake or sleep, I think of you.
5.
to remain awake for some purpose, duty, etc.: I will wake until you return.


I wasn't familiar with Annabel Joseph's writing until I read Waking Kiss and I must say it was (mostly) a wonderful experience. Waking Kiss is written in first person past tense and the POV alternates between Ashleigh and Liam. It's a beautifully as well as carefully written story about two very likable characters dealing with their painful pasts. Still, I'm a little bit disappointed that once again I couldn't finish a book without the obligatory WTF moment. Everything was perfect when I posted my update at 70 %. Shortly afterwards there was (view spoiler)that left me bewildered and IRRITATED. WTF? I'm convinced she was not ready. Besides, it felt somewhat contrived and uncalled for. WTF again? Moreover, I believe that (view spoiler)Never. Ever. This is all kinds of wrong. I have (view spoiler) but I can't say that I approve what happened here. In the wake of this "incident" another drama unfolded in front of my eyes, which was rather predictable, and all the magic faded away, at least for me.

Truth be told, the transition from a very beautifully and attentively crafted story to something…I can't even find the right words…is a letdown. I am aware of the fact that the conflict needed to happen, but how everything went down felt wrong to me. In consequence I would have rated the book higher, however, due to this 'incident' and the following 'manufactured' drama it dropped down to four stars. Don't get me wrong. Waking Kiss is so worth reading and my issues shouldn't put you off. Ultimately I feel disappointed because I wanted this book to be perfect but it wasn't.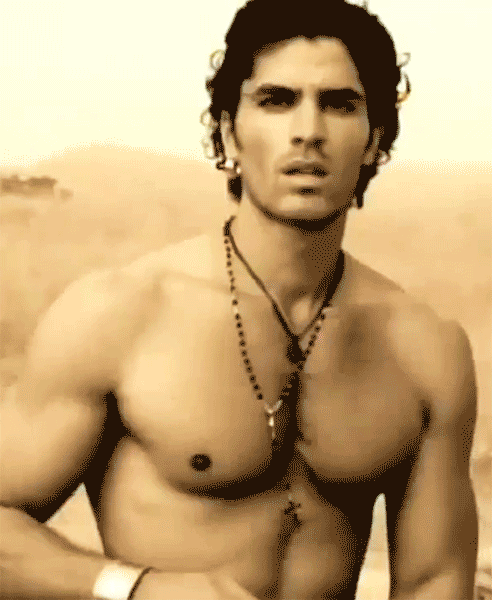 This was all kinds of fucked up. "So you don't have a bed because (view spoiler) I added silently. I glanced at her fort. "So,(view spoiler)
Ha. You're sitting across from one.
"(…) But when you trust someone…even if you don't trust someone…you can choose to let those boundaries down. What you experience and what you feel doesn't come from other people. It comes from you."
My breath stuttered in my throat.
"You're--you're t--touching my boundaries."
"Yes, I am. They feel beautiful." He nuzzled his face against my neck.
"You know," he said quietly, "the world won't end when you open your heart to someone. Nothing catastrophic will happen."
"If you truly wish to help her, you must first make peace with what happened to you. Just as the storm must crash before the flowers bloom--"


Liam is basically a fabulous and absolutely lovable hero. Aside from his gorgeous physique, he combines many dream-worthy attributes that I want to see in a hero. He is protective, tender, very caring, considerate and perceptive. Liam tries to absorb his pain by hopping from one ONS to the next. He is a playboy, a man whore and being a dominant gives him the (false) feeling of being in control and protecting his painstakingly constructed walls. But when shy Ashleigh breezes into his life, they breach each other's boundaries. She changes his life and it terrifies him to no end. To Liam love is the equivalent to loss, trauma and pain. And being out of control is not something that he is striving for. Even though he is fighting all those new and terrifying feelings, he can't prevent that his precious control is slipping slowly but surely from his fingers. Compared to Liam Ashleigh is probably the braver character. She really gave everything to deal with her issues and to overcome (view spoiler) Then again she knew that she was in Liam's capable hands. She could let go eventually, and he was there to catch her when she fell. Despite Liam's loving father and his friend (view spoiler) Mem he didn't really have that safety net. Maybe I should rephrase that. He had a safety net but when it came down to it he didn't have enough trust. Besides, he wasn't willing to let down his protective walls and he didn't let his friends or family members come too close to his heart. Again, it's always a matter of trust.




What I especially loved about Waking Kiss was the emotional connection with the MCs that I could feel right from the beginning. Also, the careful build-up was a real pleasure to read and until the 70 % mark nothing felt rushed. Honestly, it was wonderfully done, and the author pulled me unyieldingly into their story.

Well, I guess I need to say a few words about the secondary character and future hero of Fever Dream, The Great Rubio.While he acted like a certified piece of s@it in the beginning of the story, I could promote him to almost likable at the end of the plot. Hence, I'm definitely curious to see what kind of beauty will knock him on his arrogant ass in Fever Dream. Should be fun! *rubs hands together*

Another favorable aspect of this book is the title. It's excellent. This story (view spoiler)


Liam and Ash have made new memories to replace the bad ones. Things have come full circle.





Recommended read.



Warning
Waking Kiss contains explicit sex and language, spanking, toys (if I remember correctly then the toy play was not so explicit), bondage and (view spoiler)